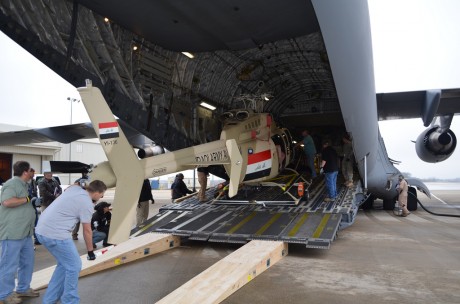 The following image shows an Air National Guard C-17 aircraft being loaded with one of the three Bell 407 Scout helicopters delivered by the U.S. Army to the Iraqi Army Aviation on Jan. 14.
Six Iraqi Armed 407 Scout helicopters were delivered through Foreign Military Sales process that began in 2010.
The new choppers were flown to Germany, then to Iraq, where they will be offloaded reassembled, tested and then officially taken on charge by the Iraqis.
The Bell 407 were procures as a "total package", that also includes spares parts, ground support equipment and tools, logistical aircraft maintenance support, and training for the pilots.
Image credit: U.S. Army
Related articles