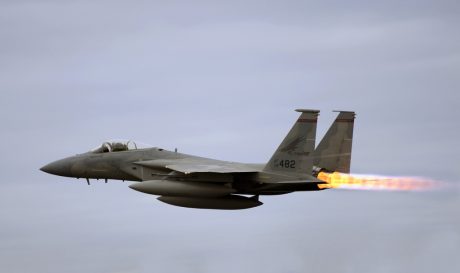 On Jan. 17, NORAD (North America Air Defense) Command scrambled two F-15C fighter jets belonging to the Oregon Air National Guard, to intercept and escort to Seattle, an Alaska Airlines flight allegedly carrying a hijacker.
Shadowed by the two 142nd Fighter Wing's F-15s on QRA (Quick Reaction Alert), the civilian plane, a Boeing 737-800, landed safely at Seattle around 7.00 pm local time, where local agents found that the security scare was actually a false alarm.
The decision to intercept the airliner came after the FBI received an anonymous call, that the commercial flight was the potential target of a hijacking.
Image credit: U.S. Air Force
According to the early information from FBI the security scare was probably originated by a crank call, and the man named as the potential hijacker was possibly the victim of a hoax.
Related articles