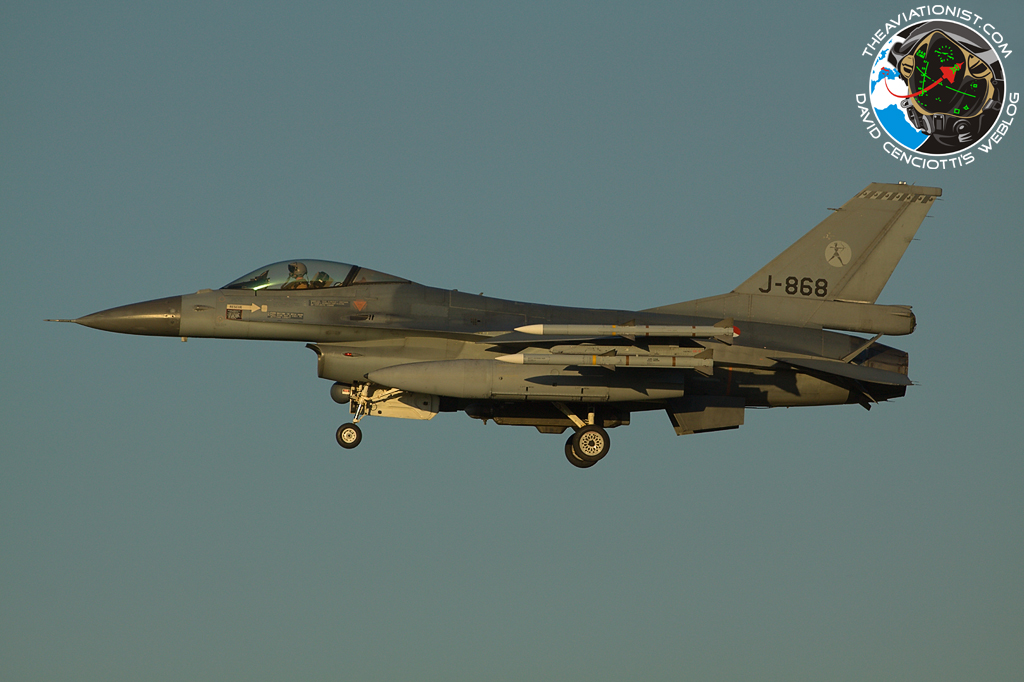 A miscommunication caused alarm across Europe and the Netherlands when the Dutch Ministry of Defense announced that two F-16 fighter jets had been scrambled to intercept and escort a civil liner in bound to Schipol airport with a suspect hijacker on board.
While terrorist scare spread, the Vueling flight 8366 (VLG8366), an Airbus 320 registered EC-LML, from Malaga, had already been intercepted by the Dutch QRA (Quick Reaction Alert) flight launched from Volkel airbase.
The two F-16s escorted the Airbus 320 with 183 people of board while it circled waiting for further instructions before landing at Schipol airport.
The civil liner was parked on an isolated spot and surrounded by emergency vehicles (and special forces) while the pilot on the radio said that everything was fine on board.
Eventually, a Vueling airline spokesperson said Reuters that the report was due to miscommunication between the crew and the Air Traffic Control.
Someone said the plane had experienced a transponder failure or pilot could have selected the hijacking transponder code (as happened in the UK few months ago), but track of VLG8366 as seen here on Flightradar24 does not show any change of "squawk".
Here's the audio file of the intercept:
Noteworthy, in May 2011 the same Vueling flight VLG8366 from Malaga to Amsterdam was intercepted by a France Mirage 2000 following radio transmission problems.
Related Articles