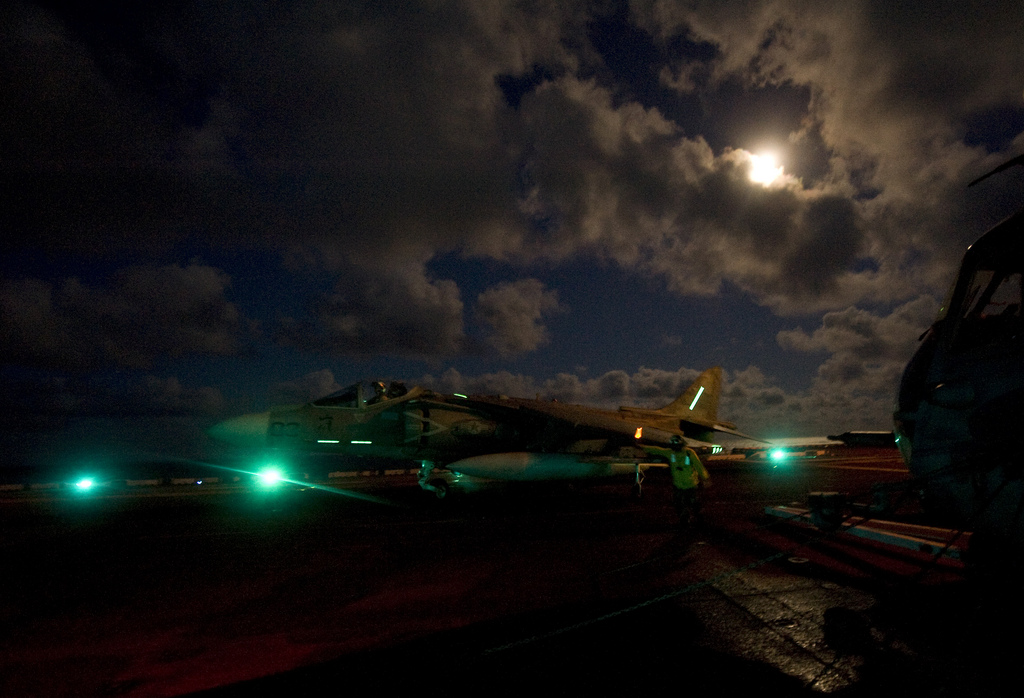 Taken on Aug. 29, the following pictures show night flight operations on the deck of the forward-deployed amphibious assault ship USS Bonhomme Richard (LHD 6) by U.S. Marine Corps AV-8B Harrier jump jet aircraft assigned to Marine Attack Squadron (VMA) 542.
The ship is currently operating in the Philippine Sea.
Note the green night formation lights, used by combat plane to make formation flying easier after dark.
Image credit: U.S. Navy