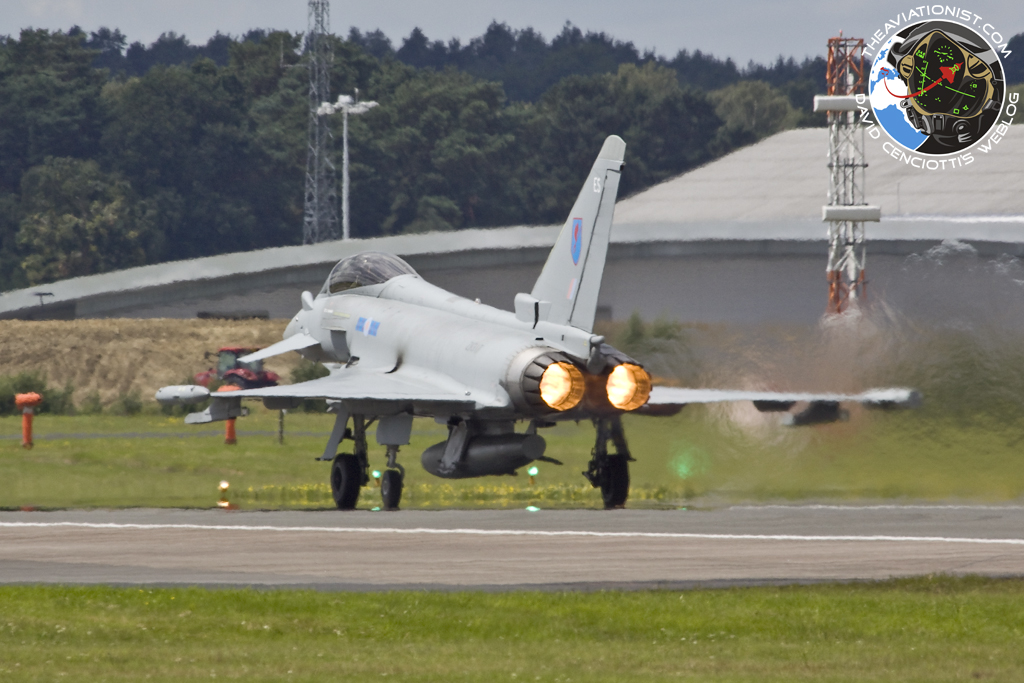 At around 12.20pm local time on Wednesday Jul. 25 the RAF Quick Reaction Alert (QRA) Typhoons based at RAF Northolt (London) for Olympic Games security got their first scramble.
Using radio callsign 6NK31, the first Typhoon roared into the skies above northwest London whereas a second jet was kept on holding on the runway threshold ready to launch as 6NK32.
Once airborne, 6NK31 went south towards Heathrow and circled overhead at 4,000 feet before the intercept was called off. As 6NK32 returned to its shelter 6NK31 moved to RAF Marham where it entered into a holding pattern to burn fuel before landing back at Northolt.
Aircraft on QRA in north-west London are among the somehow controversial security measures put in place to protect the Olympics, that are kicking off on Jul. 27.
As of writing it is not known what caused the scramble order.
Richard Clements for TheAviationist.com
Image credit: Giovanni Maduli