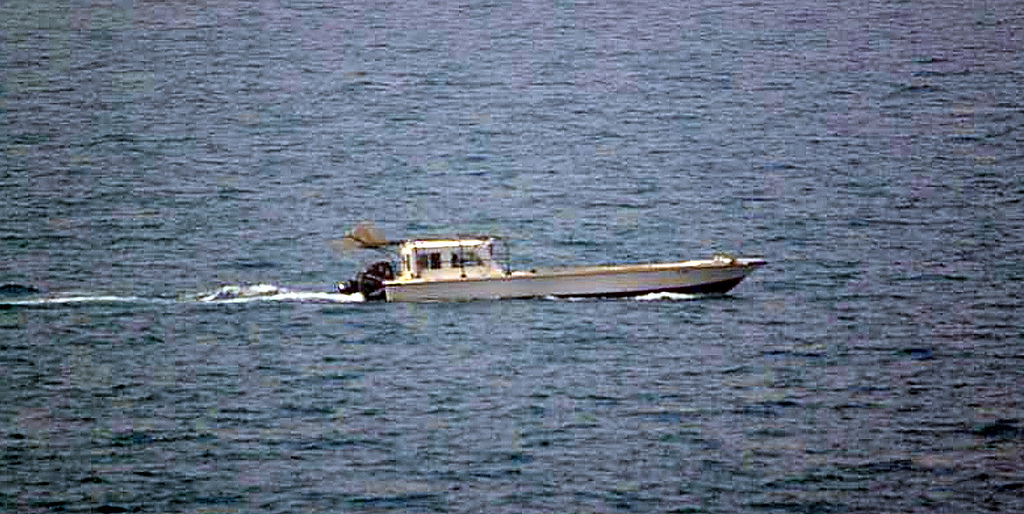 Here's the U.S. Navy's official version of the incident that occurred on Jul. 16, off the United Arab Emirates:
An embarked security team aboard the Military Sealift Command fleet replenishment oiler USNS Rappahannock (T-AO 204) fired upon a small motor vessel after it disregarded warnings and rapidly approached the U.S. ship near Jebel Ali, United Arab Emirates.

In accordance with Navy force protection procedures, the sailors aboard Rappahannock used a series of non-lethal, preplanned responses to warn the vessel before resorting to lethal force.

The U.S. crew repeatedly attempted to warn the vessel's operators to turn away from their deliberate approach. When those efforts failed to deter the approaching vessel, the security team on Rappahannock fired rounds from a 50-caliber machine gun. The incident is under investigation.
An Indian fisherman was killed.
The episode, with conflicting versions from both sides, reminds the incident occurred 30 miles off the southern Indian coast on Feb. 15, 2012, when two Italian Navy riflemen belonging to the San Marco Battalion, fired three sets of warning shots for deterrence against a boat, allegedly killing two Indian fishermen.
The incident sparked a diplomatic crisis between Italy and India, and the two military, on board the merchant ship Enrica Lexie as Military Security Team, are still under custody in India.
Anyway, after releasing a low resolution image of the small motor vessel involved in the incident, the Navy has uploaded to Flickr a hi-rez version of the photo, that can be useful for further analysis.
Image credit: U.S. Navy