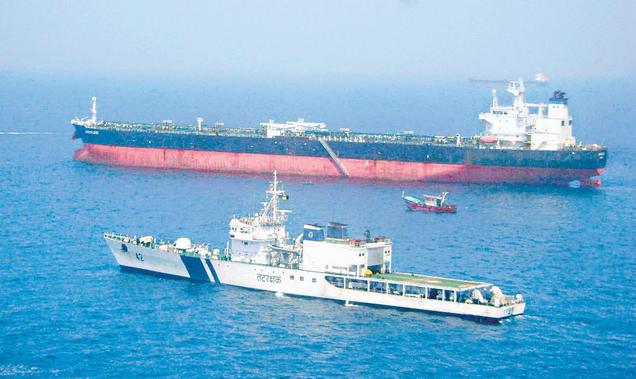 Two Italian Navy riflemen belonging to the San Marco Battalion, are currently under custody in India pending the investigation about the alleged killing of two Indian fishermen 30 miles off the southern Indian coast on Feb. 15.
The two military were on board the merchant ship Enrica Lexie as Military Security Team on Italian ships in areas under threat of pirates. Although the episode is still under investigation, the Italian Navy explained in an official statement that at about 12.30PM  Italian Time, the merchant ship was approached by a suspect vessel with armed sailors that did not respond to warning signs.
In compliance with the stardand procedures, the security team on board the Enrica Lexie fired three sets of warning shots for deterrence whose effect was to discourage the pirates. The alleged pirate boat departed from the Italian merchant ship without signs "of obvious onboard damages."
However, two fishermen died and Indian authorities denied that any of the crew members of the "suspect" vessel was armed.
The Italian merchant ship was ordered to dock at the port of Kochi waiting for it to carry out the investigation.
Even though it's still difficult to piece fact together, the episode happened in international waters, on an Italian ship, hence the jurisdiction must be Italian. Furthermore, the two military should be subject to absolute judicial immunity.
Then, there are a lot of inconsistencies between the Italian and Indian versions, to such an extent the fact that the two fisherman were killed in another shooting, involving another ship, can't be ruled out.
For instance, Italians stated a total of 20 rounds in bursts of warning were shot, none of which hit the vessel, whereas the Indians affirmed that the fishing boat was hit by 60 shots . If so, however, as some sources have pointed out, the boat would suffer serious damage and could hardly reach the port.
Moreover, the Indian authorities have refused to show the bodies of the two killed fishermen nor to perform the autopsy.
Although, not as dangerous as the Gulf of Aden and the Somali Basin, where ships, helicopters, maritime patrol aircraft and drones contribute to the anti-piracy operations, the seas surrounding southern India have been the scene of an increasing number of pirate attacks.