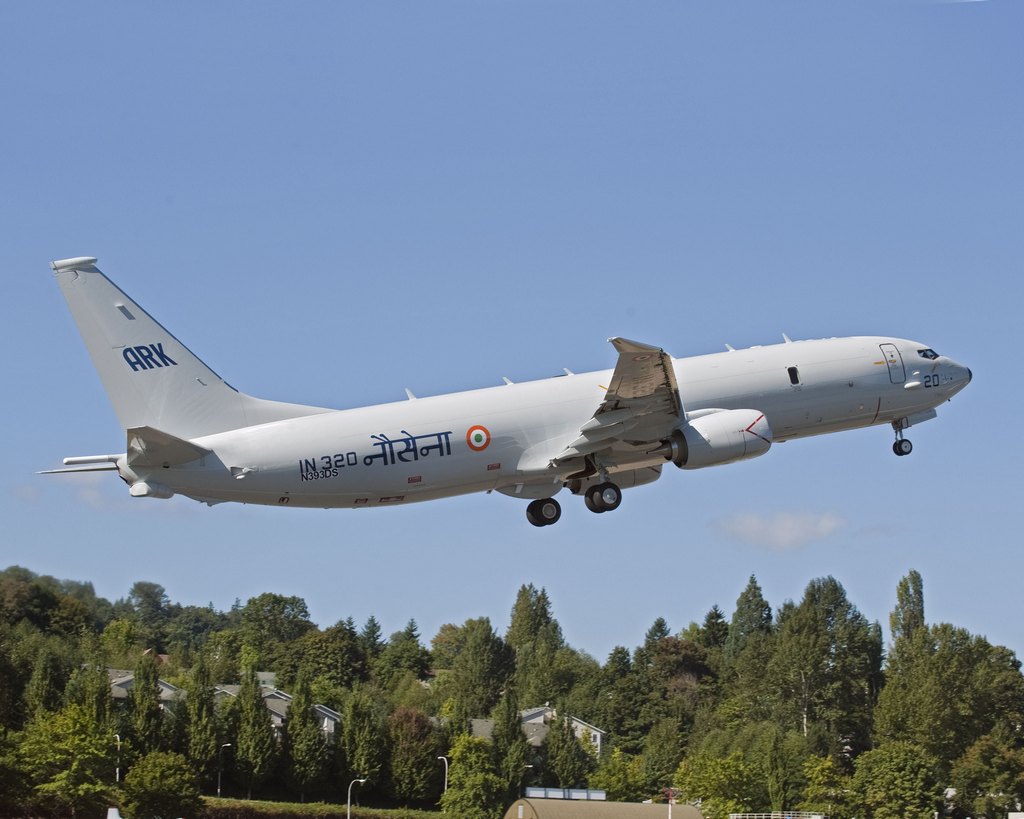 Jul. 7, 2012 saw the first example of eight Boeing's P-8I (a variant of the US Navy's P-8A Poseidon) long-range maritime reconnaissance and anti-submarine warfare aircraft India has ordered, make its first flight from Boeing Field in Seattle.
Image credit: Boeing
The three 3h 49m flight was designed to demonstrate the handling characteristics of the modified 737-800 and met all of the test objectives.
"Today's flight is another on-time milestone for the program. We'll start out testing the P-8I's mission system, which includes its sensors and communication systems. The team will then transition to 'stores' tests during which the P-8I will carry inert weapon shapes under its wings to demonstrate that the aircraft is capable of carrying all of the weapons the Indian Navy will use during regular missions" Leland Wight, Boeing's P-8I program manager for the P-8I program, said.
The second example has been built and will also enter testing in the coming weeks, with the first example to be delivered during 2013.
Richard Clements for TheAviationist.com
Image credit: Drewski2112/Flickr
Related Articles