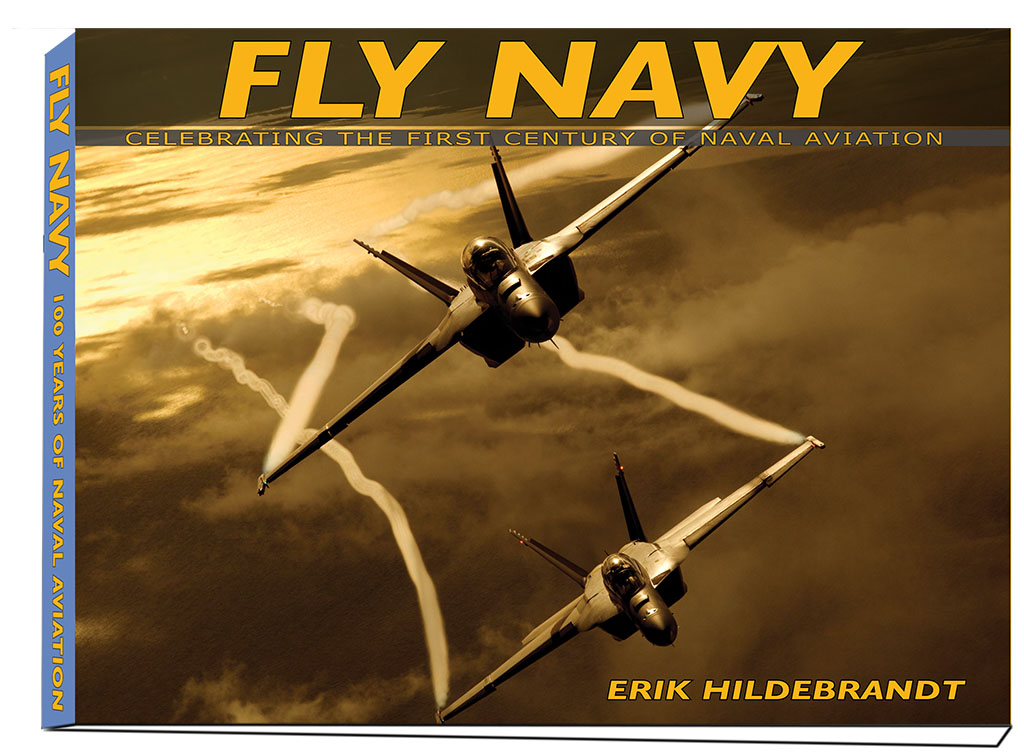 The amount of positive feedbacks I've received after publishing an article about aircraft carrier's recovery operations, proves that Naval Aviation is one of the aircraft enthusiasts' most loved subjects.
Although I don't usually publish book reviews, I think there's a book I have recently had the opportunity to read, that deserves to be mentioned as it captures the vast universe of modern naval aviation better than any other publication has done before: Fly Navy!
Released in 2011 during the U.S. Navy Centennial ceremonies, the book by aviation photographer and author Erik Hildedrandt chronicles all naval aviation systems by means of never before seen photography and through the words of the men and women serving with the Navy, Coast Guard, Marine Corps all around the world.
To collect the material for the book, Hildebrandt has spent 2 years on travel across the planet: he has flown with deployed forces over Afghanistan and Iraq, with the Blue Angels over Hawaii, with VIP and training planes statesite. He has also had the unique opportunity to fly in close formation with some of the most rare unmanned aerial systems, as the Navy Global Hawk drone. The test F-35 is featured as well.
What makes Fly Navy! unique is not only the quality of the innovative aerial images he has brought back from each sortie, but also the personal accounts of those interviewed as well as the photographer's very special point of view.
Click here to download a pdf file with 36 pages from the book that Hildebrandt has made available to the readers of The Aviationist.
All images, courtesy of Erik Hildebrandt
Related Articles