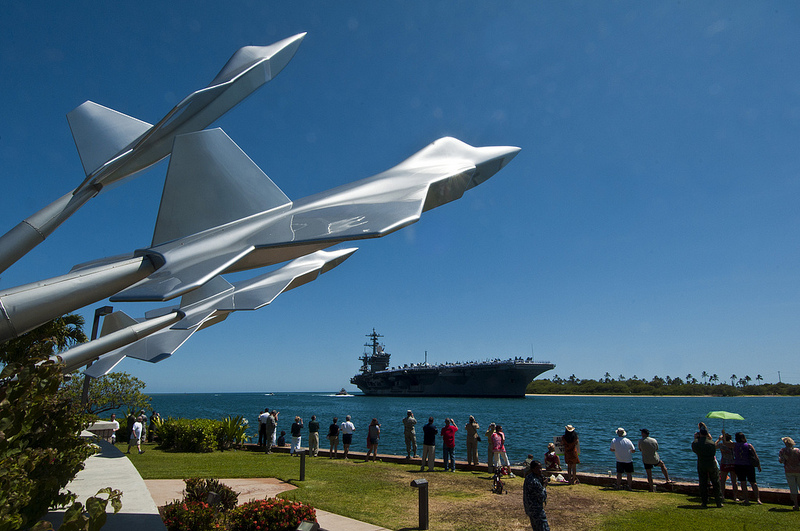 Just posted by U.S. Navy Pacific Fleet on their Flickr photostream, the following image shows the Nimitz-class aircraft carrier USS Carl Vinson (CVN 70) as it arrives at Joint Base Pearl Harbor-Hickam (JBPHH) for its final port visit in Hawaii before returning to its homeport in San Diego following a six-month WestPac (Western Pacific) and OEF (Operation Enduring Freedom) cruise.
Don't blame me for the following comment, but as soon as I saw the photograph, I could not help but notice that those depicted in the photo could be the only F-22 stealth planes not choking their pilots.
Indeed, in spite of the recurrent hypoxia symptoms experienced by several Air Force pilots, some of whom have refused to fly the Raptor until the flaw continues, the Pentagon has not grounded the F-22 fleet, unlike the USAF that banned flight operations with the 5th generation fighter last year.
Lockheed Martin's troubled plane will be only restricted to fly near a "proximate landing location" in order to give pilots the possibility to land quickly if their planes' On Board Oxygen Generating System (OBOGS) fail.
U.S. Navy photo by Mass Communication Specialist 3rd Class Dustin W. Sisco
Related articles