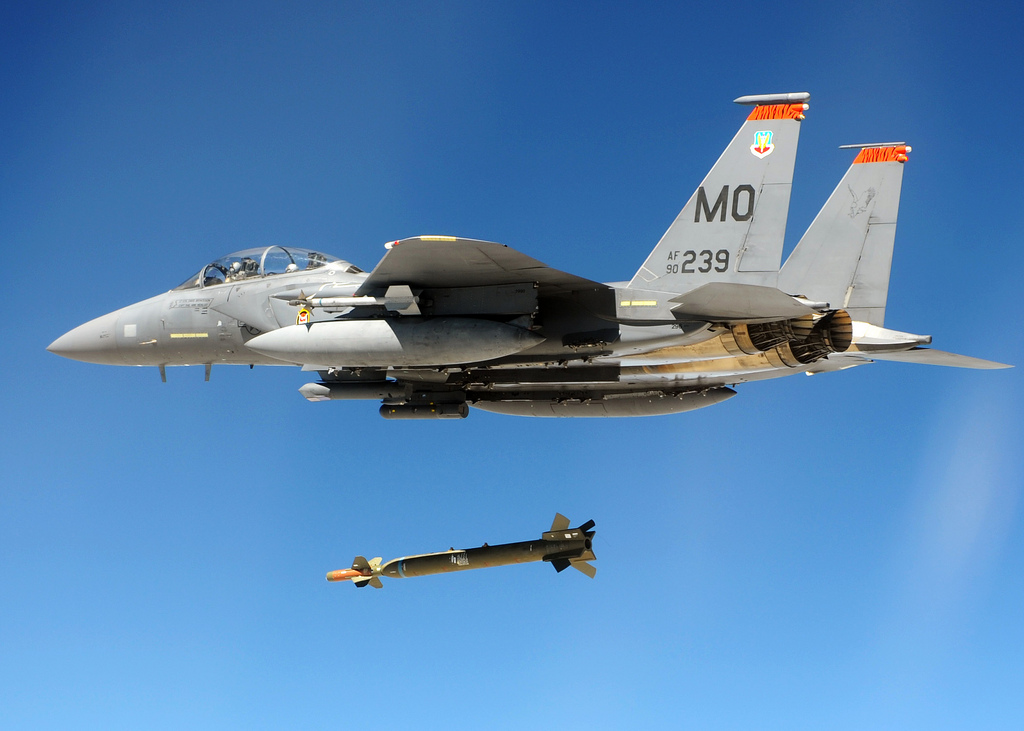 On May 3, 2012, a U.S. Air Force F-15E Strike Eagle aircraft crashed in the United Arab Emirates.
Fortunately, both the pilot and the WSO (Weapon Systems Officer) ejected safely and were later rescued with minor injuries.
Although the first news agencies reported that the combat plane crahsed during a "training mission", according to our sources, the aircraft belonged to a "section" of Strike Eagles of the 366th FW from Mountain Home Air Force Base, in Idaho, flying as "Cube flight" to Bagram, the airfield that has recently hosted Obama's Air Force One on a "surprise visit" to Afghanistan.
Indeed, even if the aircraft crashed in UAE, where six U.S. F-22 Raptor fighter aircraft are currently deployed, the 366th FW is not involved in any anti-Iran military build up in the Persian Gulf region: along with the other Strike Eagles, the doomed F-15E was on its way from CONUS to Afghanistan via Moron, Spain (where they landed on May 1) and Al Dhafra air base, UAE.
At Bagram, the 366th FW's F-15Es will replace the 335FS ones from Seymour Johnson AFB.
About a year ago, an F-15E was also the only U.S. Air Force loss in Libya.
Image credit: U.S. Air Force
Related articles