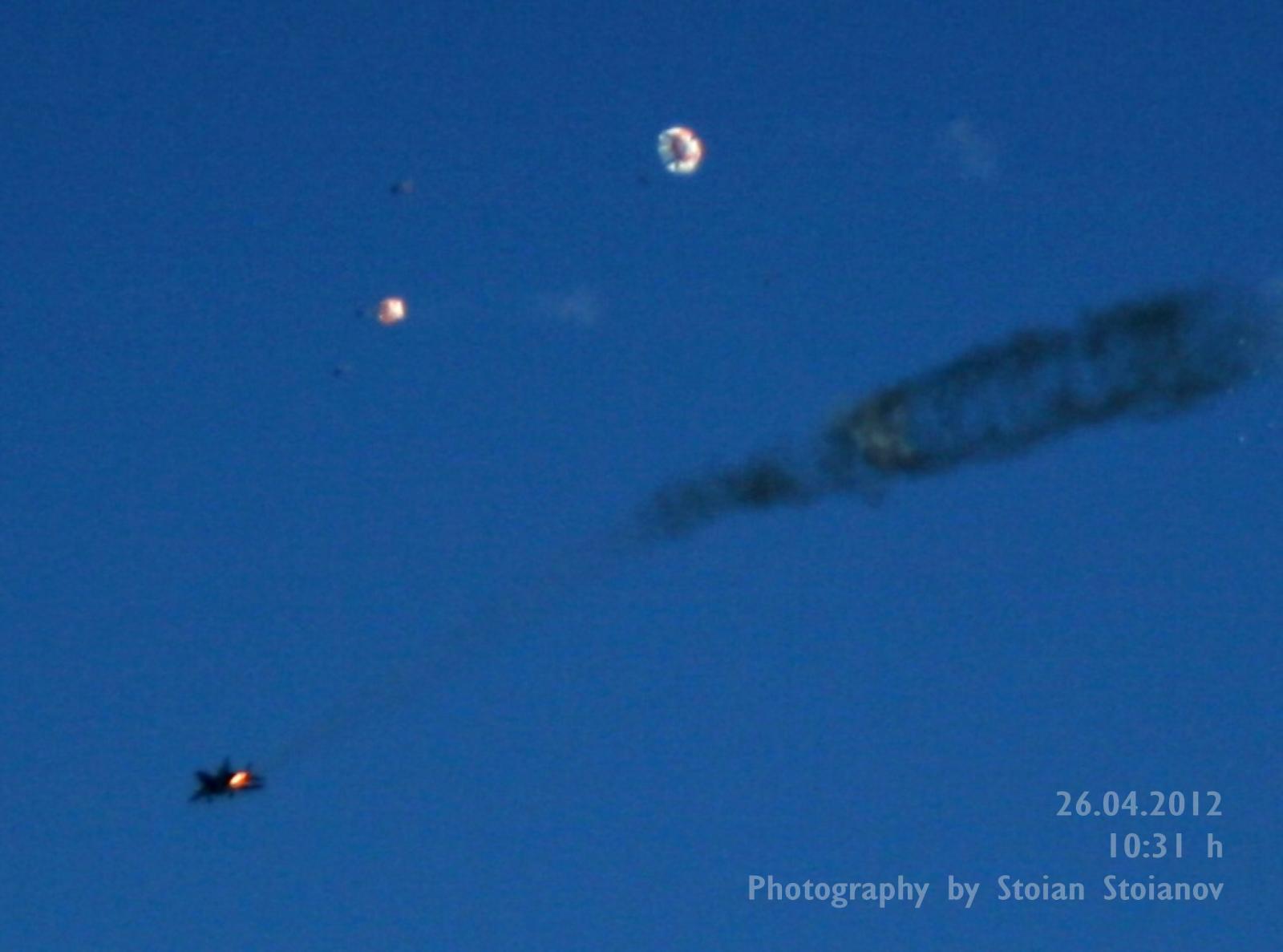 On Apr. 26, 2012, a Bulgarian MiG-29UB ("11" white), involved in the Thracian Star 2012 exercise with the U.S. Air Force F-16s from Aviano, crashed into a river between the southern villages of Tsarimir and Golyam Chardak near Plovdiv, in Bulgaria.
The two pilots, Maj. Doychinov and Capt. Metodiev, ejected safely from the aircraft, and no victims or injured have been reported on the ground.
A photographer, Stoian Stoianov, caught the entire scene on photographs that were posted on a Bulgarian website.
All images: Stoian Stoianov via Pan.bg
Related articles