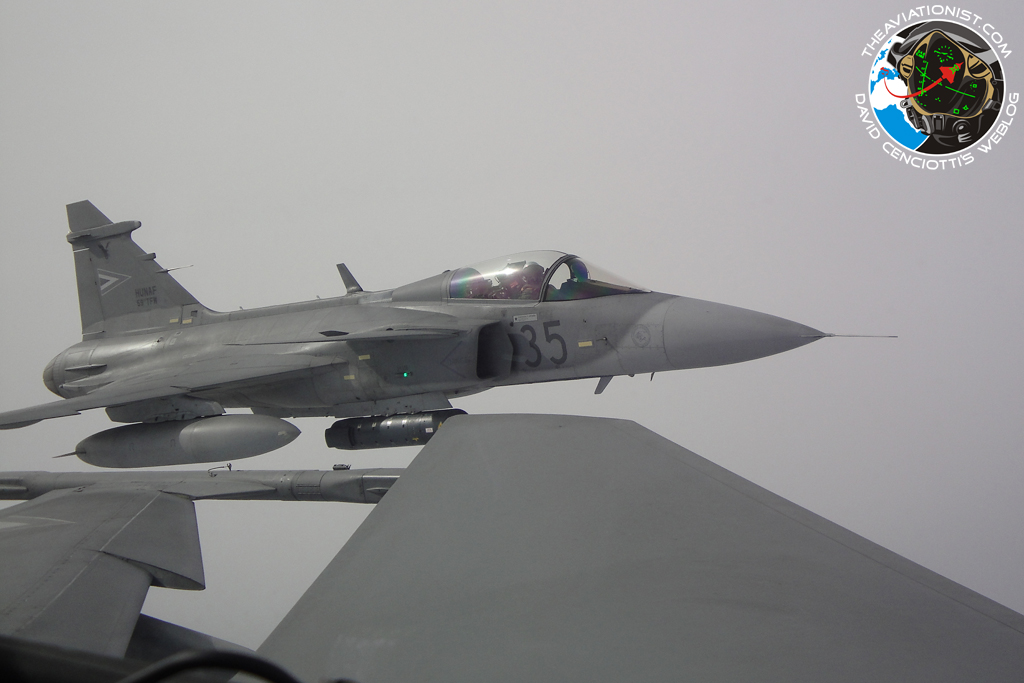 Update Apr. 6, 2012 23.15 GMT
Taking place in Sweden from Mar. 27 to Apr. 5, 2012, Lion Effort 2012 was the biggest Gripen exercise ever held. All five Saab Gripen operators took part to the drills, four of which flying their own planes for some 30 JAS-39s and about 300 people attending the exercise.
Being the host nation, Sweden took part with about 15 Gripens, the  Hungarian Air Force brough 5 planes, the South African AF brought four and the Czech brought 3 Gripens to Ronneby, the base of Lion Effort 2012 located in the southeast corner of Sweden, home of the F17 Wing.
Noteworthy, it was the first time that the South African Air Force has taken part in a multinational exercise with its Gripens (that were the last four examples handed over and were already in Sweden, and did not return in-flight but were carried by a ship).
Although declaring its Gripen squadron operational, the Royal Thai Air Force took part to the exercise with only a number of observers.
The majority of the sorties launched during Lion Effort 2012 took place in the airspace over the Baltic Sea and, along with the Gripens, other assets supported the exercise : a Swedish Air Force Saab 340 Erieye AEW and a C-130 tanker were also involved in the exercise, as well as four Czech Air Force L-159s.
Above images credit: SAAB
Here below you can find some exclusive air-to-air pictures, including a nice image of The Aviationist patch flying a Lion Effort 2012 sortie on a JAS-39 Gripen.
Related articles