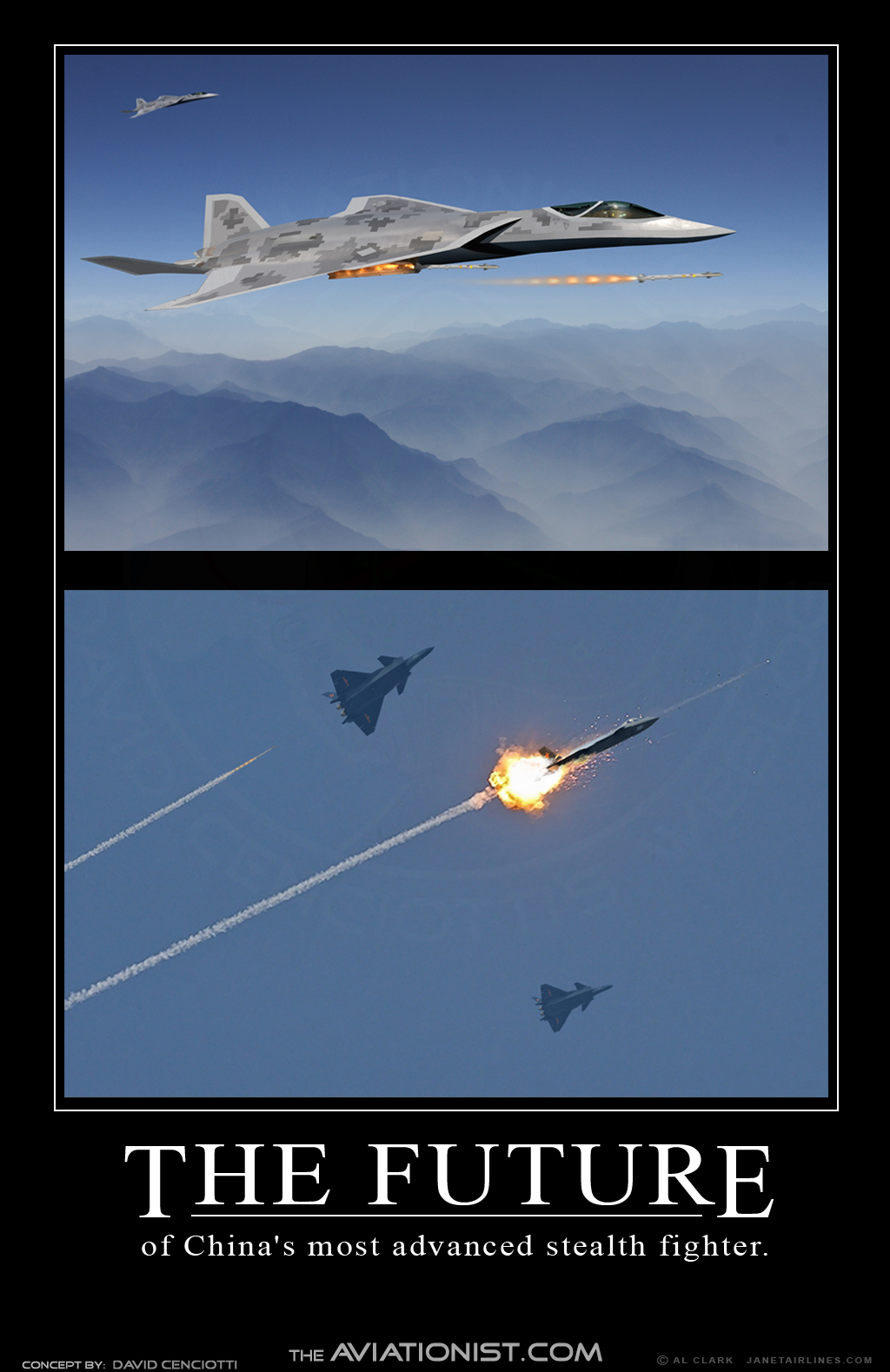 Each time I've published an article about the J-20, as the recent one to comment a test flight video, I've always received many emails and comments from readers asking if China's 5th generation combat plane will pose a real threat to the next generation of U.S. stealthy fighters.
As I've already explained in several articles, the real problem for the U.S. with the J-20 is not with the aircraft's stealthiness, performance, top speed, turn rate equipment and capabilities; the problem is that China will probably build thousands of them.
This means that I believe the American technology will still be ahead of the Chinese one for several decades (if not "ages") – even if not always quality is better than quantity.
Anyway, I've asked Al Clark to create a funny demotivational poster showing a flight of two Lockheed Martin 6th generation stealth fighters (probably made of morphing metals and flight surfaces featuring some Star Wars-like equipment – that I fictionally dubbed F-39) intercepting with success several Chinese J-20s, in a hyphotetical future air defense scenario.
I say again, it's just for fun.
Related articles