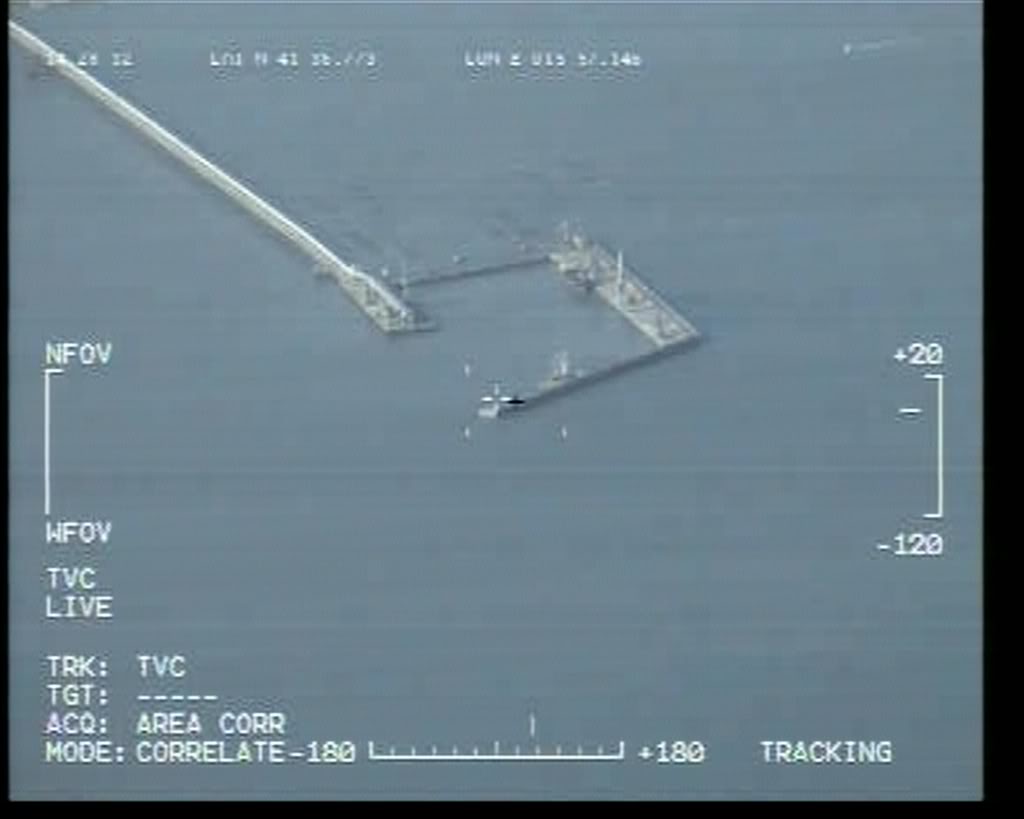 With the completition of the fifth mission, the Sky-Y, Alenia Aeronautica's unmanned technological demonstrator, completed its first series of tests in Italy (third test campaign after two performed in Sweden). The third phase could took place in a special testing airspace in the Puglia region, since the UAV received the Permit To Fly by the ENAC (Ente Nazionale per l'Aviazione Civile), the Italian National Agency for the Civil Aviation. The "Italian campaign", that took place in March, allowed the testing of some automatic functions of the ground surveillance mission systems. In particular, the campaign aimed to test the EOST-45 electro-optical sensor of SELEX Galileo and the real-time data transmission via satellite.
Dealing with the EOST-45, the sensor was managed through an On Board Mission Computer providing advanced features such as target's automatic tracking, automatic scan of pre-defined areas, definition of the geographical coordinates of the surface target under observation, on land and also, for the first time, on sea.
For what concerns the real-time transimission, the satellite link was made by Telespazio and is used to transmit data and images to the the Civil Defence Agency, in mission of ground surveillance, fire control, detection and monitoring of boats' and crafts' traffic and of signalling of possible shipwrecked persons.
Pictures courtesy of Alenia Aeronautica
In the meanwhile, the ENAC and the Aeronautica Militare (Italian Air Force, ItAF) have recently published a DTO (Documento Tecnico Operativo, Technical-Operative Document) that specifies the rules for the activation and deactivation of the airspaces and routes used for both training and operative purposes, by the ItAF Predator RQ-1A. The ItAF has in fact 4 UAVs (Unmanned Air Vehicle), equipping the 28° Gruppo of the 32° Stormo based in Amendola. Despite being taken on charge in 2004, the aircraft have seldom flown in Italy since they have almost permanently been deployed in theatre to support the Italian contingents operating in Irak and Afghanistan. The DTO-002 establishes the procedure a UAV, flying as OAT (Operative Air Traffic) has to follow when operating from Amendola airbase (homebase, used for training purposes) or from one of the three deploying airbases: Decimomannu, Sigonella and Trapani. The aircraft will deploy to this Southern bases to perform surveillance missions along the immigration routes, for illicit traffic monitoring, and will follow specific corridors that will be activated on a tactical base to permit the transit of the UAV and ensure the deconfliction with the GAT (General Air Traffic). Interestingly, the Predator is equipped with a mode 3/C transponder (that provides altitude reports) and with U/VHF radios that enable the "pilot", remotely located at the ground control station, to talk with the ATC (Air Traffic Control).
The following Predator pictures are courtesy of Troupe Azzurra / Aeronautica Mililtare