[Photo] Pro-Russia separatists have shot down another Ukrainian Mig-29 Fulcrum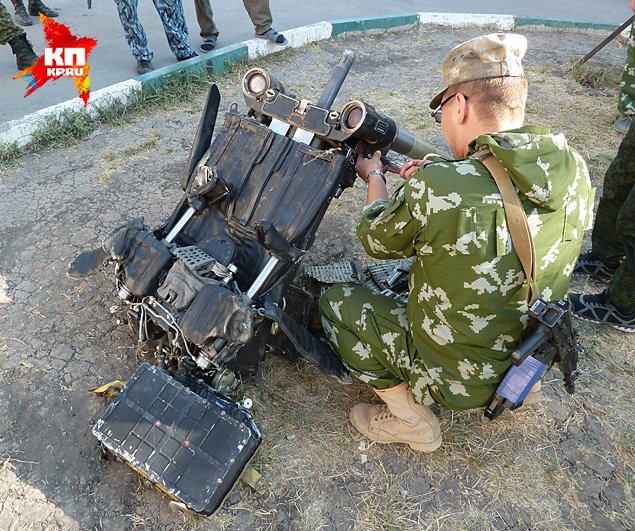 Luhansk fighters have shot down another Ukrainian Air Force Mig-29 Fulcrum
On Sunday Aug. 17, pro-Russia separatists have shot down another Ukrainian Air Force Mig-29 Fulcrum in East Ukraine. The aircraft has been identified as "White 53".
This is the second Ukrainian Mig–29 assigned 40th Tactical Aviation Bde, Vasylkiv AFB, shot down in the last weeks: another Fulcrum, identified as "Blue 02" was downed on Aug. 7.
According to the spokesman for Kiev's military operation Leonid Matyukhin, who spoke to Ukrainian Channel 5, the pilot ejected and was taken to a safe place.
Indeed, images of the ejection seat, along with parts of the wreckage appeared on several Russian media outlets and forums.
Image credit: militarizm.livejournal.com/
H/T to Babak Taghvee for posting the link to the images with some details about the plane on ACIG forum.
Related articles