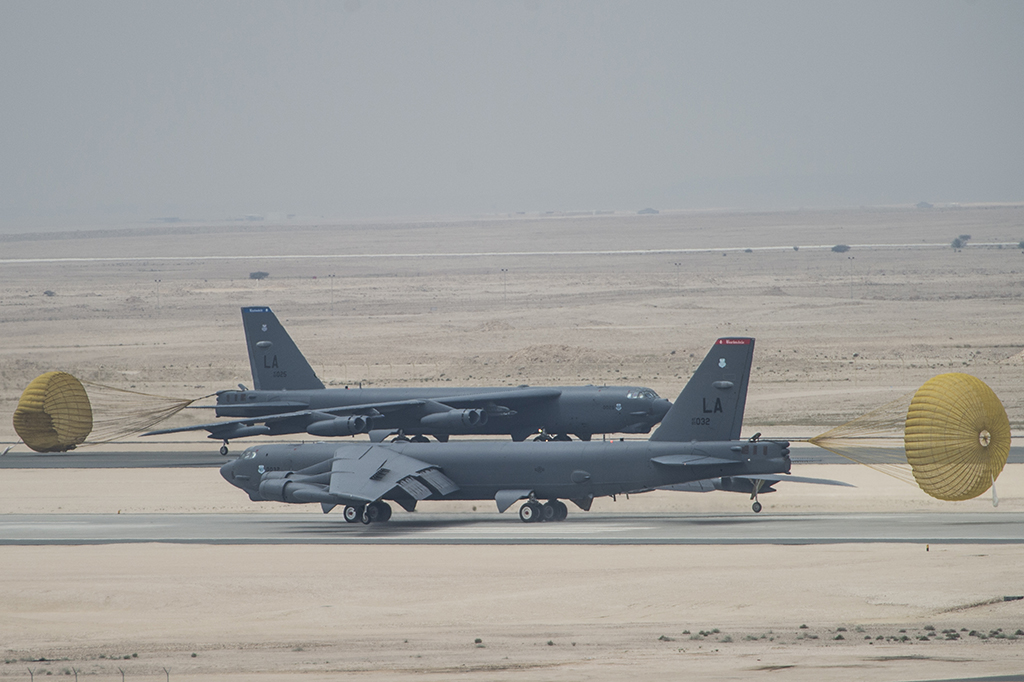 The "Buff" has arrived at Al Udeid airbase.
Two U.S. Air Force B-52 Stratofortress aircraft from Barksdale Air Force Base, Louisiana, have arrived at Al Udeid Air Base, Qatar, on Apr. 9, 2016.
The aircraft, using radio callsign Mighty 71 were monitored by several radiohams on HF frequencies during their flight from the U.S. to the Middle East.
The aircraft will operate in support of Operation Inherent Resolve, the air war against ISIS replacing the B-1 Lancers, the last of those returned stateside in January, after a 6-month deployment worth 3,800 munitions on 3,700 targets in 490 sorties. By the way, the B-1s could return to the Mideast this summer after they receive additional cockpit upgrades…
Although the B-52s are capable to perform round-trip missions directly from their homebase as demonstrated in May 2015, when two B-52Hs showed their ability to do on a range in Jordan (a 14,000 miles 30-hour trip to drop some 500-lb GBU-38 JDAM – Joint Direct Attack Munition – bombs in an old-fashioned carpet bombing mission) the about 60 years old "Buffs" (Big Ugly Fat Fellas) will be stationed at Al Udeid in Qatar, the first deployment of the Stratofortress in the region after the Gulf War.
Dealing with the type of mission the B-52s will carry out in support of Operation Inherent Resolve, it will probably be the same of the B-1s: Close Air Support and Air Interdiction delivering a wide variety of PGMs (Precision Guided Munitions), including JDAMs on ISIS positions.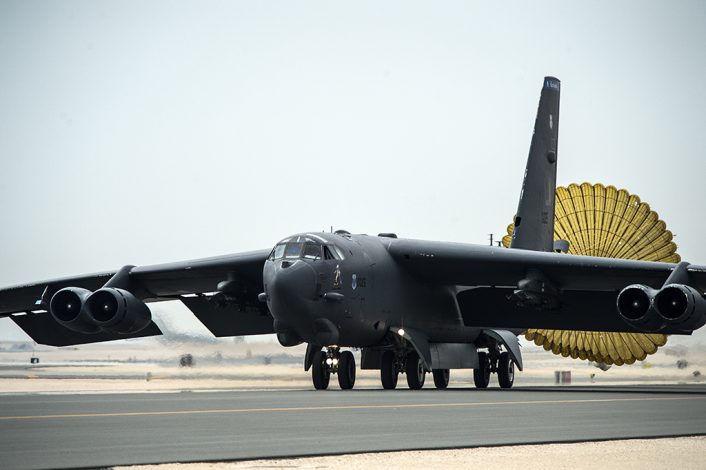 Image credit: U.S. Air Force