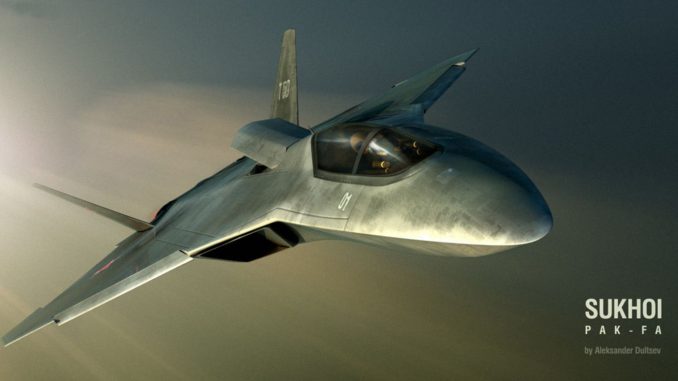 Although its 5th Generation radar-evading fighter jet is still being developed, Russia has already started working on both 6th and 7th Gen. combat planes.
Sukhoi design bureau has prepared the first blueprints for Russia's sixth-generation fighter jets TASS news agency reported last week.
"I'm referring also to new design concepts briefly presented by the Sukhoi design bureau and by the general designer appointed for all aircraft systems and armaments [..] They have really come up with the designs for the creation of the sixth-generation fighter" Moscow's Deputy Prime Minister Dmitry Rogozin said in a meeting with the journalists.
So, although the T-50 PAK-FA, its first 5th Gen. stealth fighter, is still being developed (with a future still widely unclear because of the dire conditions of Russia's economy), Moscow has started working on its replacements, even though no further detail about the technologies that the new aircraft types will embed has been unveiled.
There are reasons to believe the Russian sixth-generation concept is going to be somehow different from the U.S. Air Force's F-X Next Generation Air Dominance, that will replace the Lockheed Martin F-22 Raptor and whose shape was recently teased in a Northrop Grumman commercial: Sukhoi might base its 6th Gen. on the PAK-FA and upgrade the design throughout the years similarly to what they have done with the Su-27 and subsequent Flanker variants up to the Su-35S.
This means that the PAK-FA will probably become a 5++ Gen. thanks to the planned upgrades and be the base for Russia's 6th Gen. fighter.
Among the most interesting upgrades in the PAK-FA roadmap there's a future radar based on photonics that was announced by the Russian state-owned Radio-Electronic Technologies (KRET) in December 2015 and a full-scale working model is expected by the end of 2018.
The ultra-wideband active radio-optical phased array technology (known by its Russian acronym ROFAR) radar will be half the weight of a current conventional radar and allow to virtually get a "3D TV picture on a range up to 400 km."
Considered the operational range of the radar, the ROFAR will be virtually impossible to jam, at least on paper.
However, such optimistic claims will have to be backed by facts: unlike the U.S., that have been operating 5th Gen. aircraft (the F-22 and, more or less, the F-35) and active electronically scanned array (AESA) radars for years, so far, Russia has not been able to operate a next generation stealth aircraft nor AESA radar system (both ones are still at the testing stage).
Artist's impression by Aleksander Dultsev