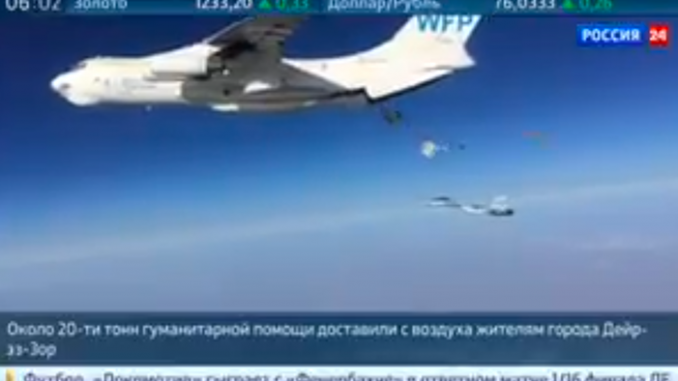 WFP Il-76 was escorted by Russian Air Force Su-35s over Syria.
On Feb. 24, UN agency World Food Program, performed a first attempt to air-drop humanitarian aid to Syrians from high altitude using a Russian Il-76 airlifter.
However, the air-drop was largely a failure: out of 21 pallets dropped over Deir al-Zour, in the eastern part of Syria, 10 were unaccounted for, seven landed in no-man's land and four were damaged.
Interestingly, the UN plane, departed from Amman, Jordan, and trackable online through ADS-B thanks to Flightradar24.com, was escorted by Russian Air Force Su-35S aircraft deployed to Hmeymim airbase.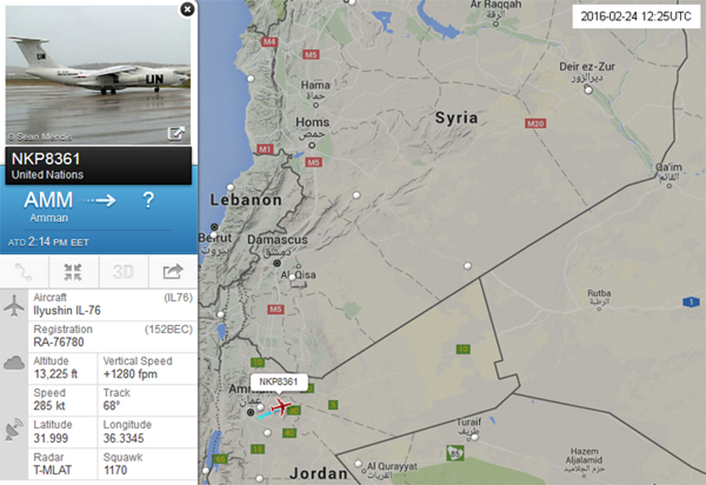 You can see at least one Su-35 Flanker in the video released after the air-drop.
Deir-ez-Zor aid drop by WFP Il-76, escorted by RuAF Su-35 Flankers yesterday pic.twitter.com/qt7vBknXpq

— BM-21 GRAD (@bm21_grad) February 25, 2016