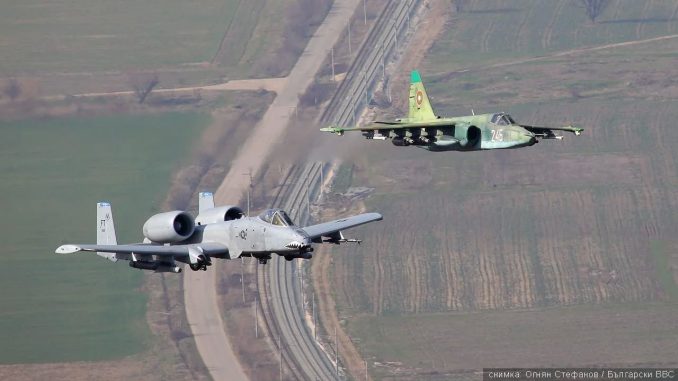 Frogfoot, Fulcrums and Hogs train together.
Twelve U.S. Air Force A-10 Thunderbolt II aircraft, assigned to the 74th EFS (Expeditionary Fighter Squadron), are currently deployed to Graf Ignatievo airbase, Bulgaria, as part of the European Theater Security Package in support of Operation Atlantic Resolve.
During their deployment, not only did the Moody Air Force Base's Warthogs have the chance to train in CAS (Close Air Support), CSAR (Combat SAR) missions, operating even from austere landing strips, but they also had the opportunity to train with the Bulgarian Air Force.
The images in this post show the "Hogs" operating alongside the BuAF Su-25K Frogfoots and MiG-29 Fulcrums during joint missions (that included also DACT – Dissimilar Air Combat Training).
Noteworthy, this was the first time the world's most famous CAS platforms (once enemies) worked together!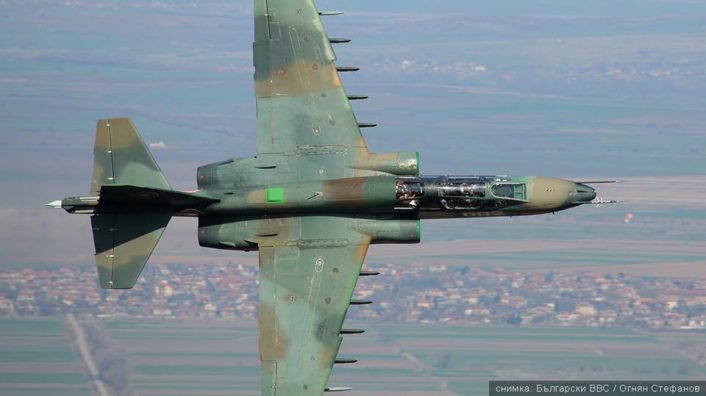 Image credit: Bulgarian Air Force