Whilst everyone watched the F-22s arriving in Germany, U.S. Predator drones deployed to Latvia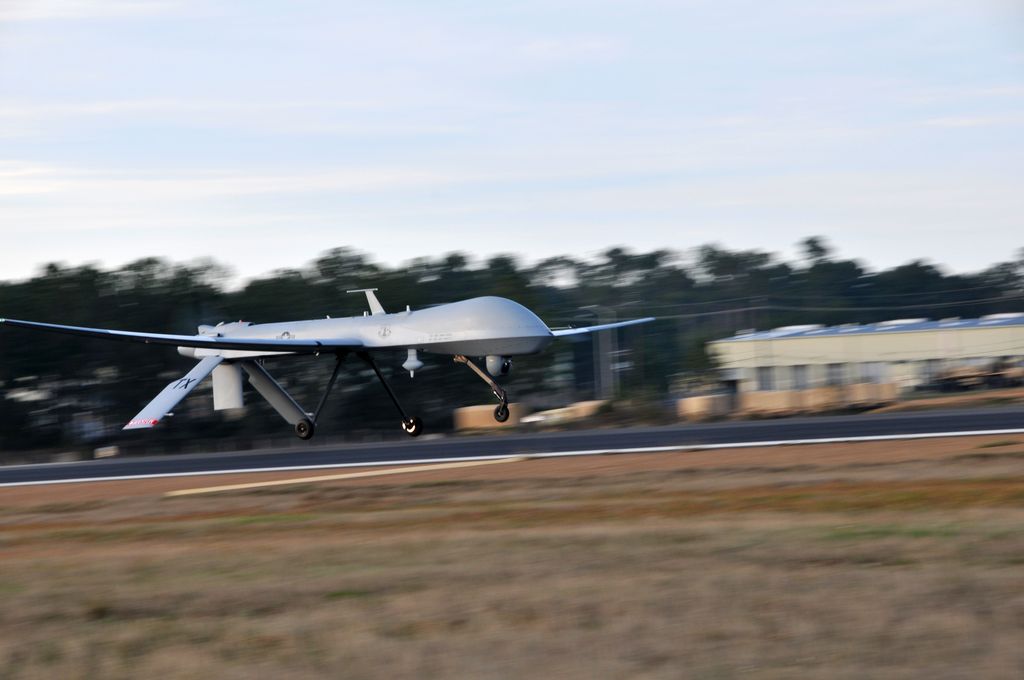 "This is not a one-time operating zone. We created an airspace arrangement that is enduring, so when we need to go back, it will be available."
Whilst the majority of aviation enthusiasts and media watched four F-22s deploy to Europe for the first time, another quite interesting and significant deployment took place in a Baltic State.
In fact, according to the U.S. Air Force, two MQ-1 Predator drones and approximately 70 Airmen deployed to Lielvarde Air Base, Latvia beginning on Aug. 24 for a temporary deployment that will continue through mid-September.
The deployment aims to test the ability of 147th Reconnaissance Wing of the Texas Air National Guard based in Ellington Field in Houston, Texas to forward deploy, and to conduct air operations with the RPA (Remotely Piloted Aircraft) "while [as usual] assuring NATO allies of our commitment to regional security and stability."
As for the F-22s, that deployed in accordance with the Rapid Raptor Package concept, the deployment had to prove the unit's ability to prepare, deploy, setup shop, fly and exercise all of the agreements, arrangements and relationships required to make this happen: key words are responsive and flexible operations.
"It validates basing and airspace arrangements, operations and host-nation agreements in a very real way," said Lt. Col. Christopher Recker from the operations directorate at U.S. Air Forces in Europe and Air Forces Africa Headquarters in a release.
"This will test mobility, maintenance and logisticians arranging airlift," he said. "Personnel have to make decisions about bandwidth, satellite communication, frequency allocation and frequency clearing."
Interestingly, "This is not a one-time operating zone. We created an airspace arrangement that is enduring, so when we need to go back, it will be available," said Recker.
During the deployment, Predators will not be involved in intelligence gathering missions, but will test ability to collect and share intelligence with other NATO allies.
But plans are to do something more, like Joint Terminal Attack Controllers (JTACs) training: MQ-1 drones will collect intelligence that will be distributed to NATO JTACs so that they will be able to call in airstrikes of A-10 Thunderbolt II attack planes.
So, the military build-up in Europe continues with F-22s and MQ-1s performing brief deployments to test and validate their ability to reach the Old Continent in timely fashion, and to lay the foundations of longer presence of stealth jets and drones around eastern European nations threatened by Russia.
Image credit: U.S. Air Force
Related articles