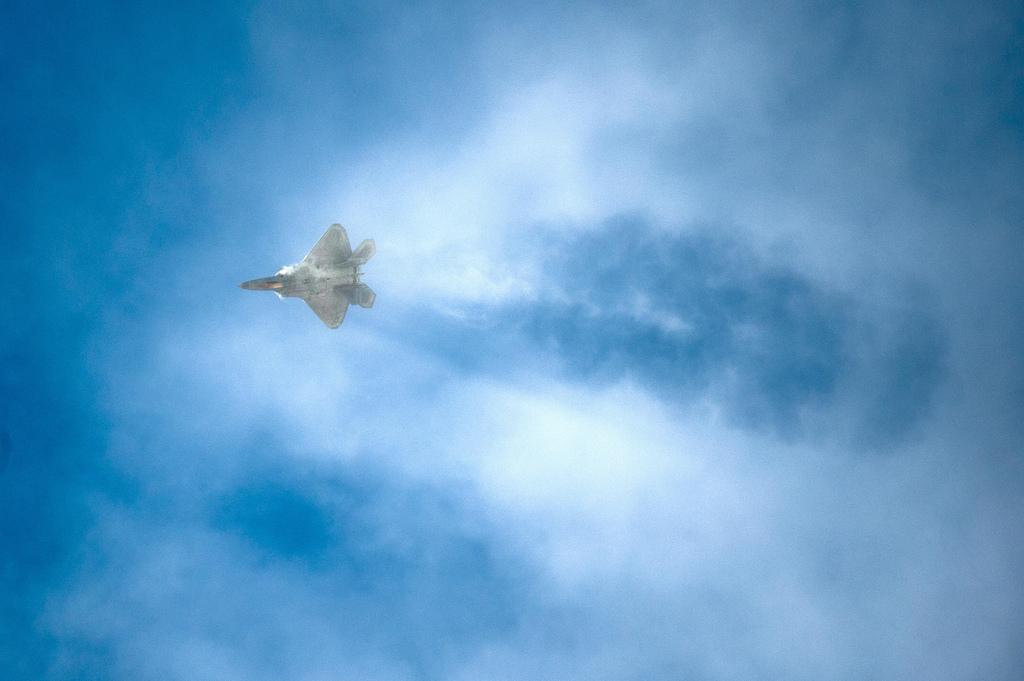 An F-22 Raptor during an annual demo training at Davis-Monthan Air Force Base.
The annual Heritage Flight Training and Certification Course is an annual four-day training event for civilian and military pilots who are given the opportunity to practice flying in formation together for the upcoming air show season.
Held at Davis-Monthan Air Force Base, Arizona, since 2001, the course is attended by pilots of historic aircraft, like the P-51 Mustang, the P-40 Warhawk, the P-38 Lightning, the P-47 Thunderbolt and the F-86 Sabre, as well as fighter jocks with their F-16 Fighting Falcon or F-22 Raptor.

Specific training is required to perform formation flying, even more so when several aircraft types with much different performance are involved.
On top of this article you can see an interesting photograph of a Raptor cutting through the clouds during a demo training flight.
Here below you can see the aircaft flying in formation over Davis-Monthan AFB on Feb. 26.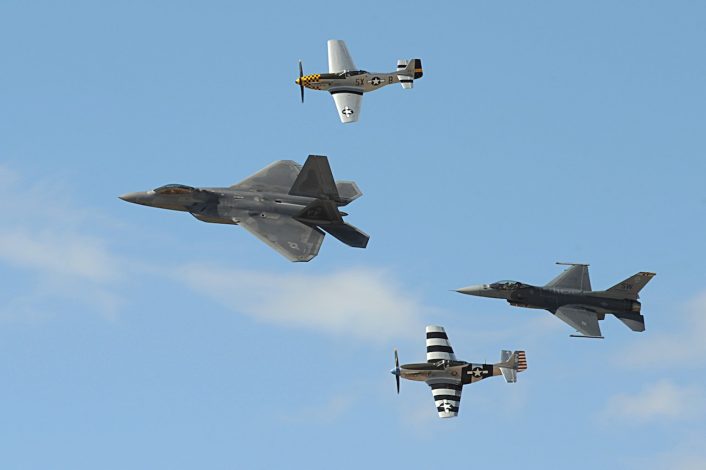 Image credit: U.S. Air Force
Related articles