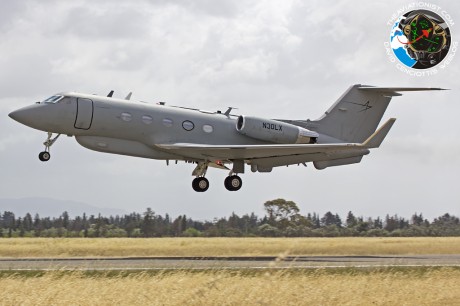 Even if the news has not been advertised too much, the Italian Air Force has been operating the Lockheed Martin's Airborne Multi-Intelligence Laboratory (AML) since 2012.
Known as "Dragon Star", the Airborne Multi-Intelligence Laboratory (AML) is a specially configured Gulfstream III (registered N30LX) transformed into a flying test bed with a wide array of sensors forseen by a configuration developed by LM for intelligence, surveillance and reconnaissance (ISR) persistent operations.
Since it was deployed to Pratica di Mare, the aircraft has been used by the Italian Air Force in a live operational environment. Lockheed Martin signed a use agreement with the Italian Ministry of Defence (MoD) to provide the AML plane along with three ground intelligence processing systems as well as flight crew and maintenance personnel for the plane.
According to the press release issued in Jan. 2012, the initial agreement was for one year, with an option to extend to two years: since the aircraft has taken part to the recent Star Vega 2013, the option was confirmed, at least for the first year.
The experimental ISR platform (offered as an "ISR as a Service" concept") is actually an open architecture that gives the customer (currently the ItAF) the opportunity to configure C4ISR components (software and hardware) in a matter of hours, to integrate it with other national or coalition systems.
The use of the ISR service has given Italy the possibility to retire its G-222VS SIGINT plane while keeping an effective (niche) intelligence capability alive with the Air Force.
Image credit: The Aviationist/ Caglieri – Maduli
Related articles