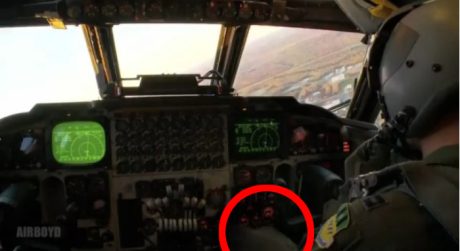 The following video brings you in the cockpit of a B-52 Stratofortress, the most famous U.S. bomber of the last 60 years.
What makes the footage extremely interesting is not only the view of the aircrew moving the control stick and engine throttles to follow the desired glide path but a weird, curious gesture the pilot in command (on the left) does at 00:24: he gently hits the left arm of the second pilot.
It looks like a reaction to something, possibly a mistake, done by the airman on the right.
What did he do wrong?
Impossible to say. Since he was not the pilot flying the plane, in my opinion, he may have said something wrong on the radio.
What's your opinion?
Related articles