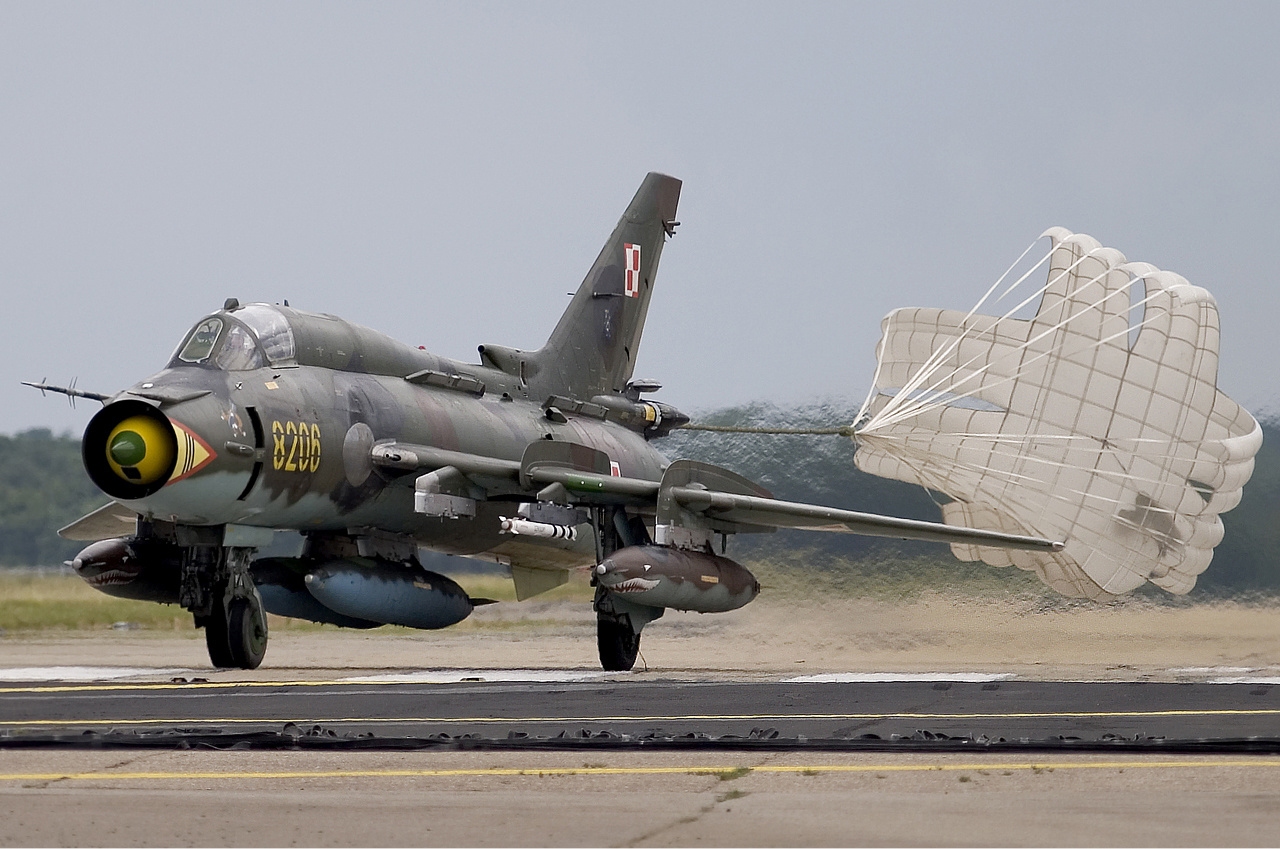 Poland is planning to replace its fleet of aging Soviet era Sukhoi Su-22M strike aircraft with an unmanned strike aircraft (UCAV) system.
According to Poland's Ministry of Defense, a future procurement of some 30 armed unmanned aircraft equipping three squadrons by 2018 is being considered. Senior defense officials say Poland will not modernize the Soviet-built jets, first of which are to be withdrawn from service in 2014.
Image credit: Chris Lofting/Wiki
Polish military discussed the acquisition of a further squadron of F-16C/D fighter jets. However, the plan was eventually scrapped by the ministry. The Polish Air Force has 48 F-16C/D Block 52+ fighter jets which were purchased in 2004.
The arguments in favour for UCAV system are that the unmanned aircraft would be more affordable, particularly considering the logistical nightmare of maintaining the aging Soviet fighters and lack of spares for such platforms. UCAV could also operate on longer missions and the training of operators and support personnel will be cheaper.
Moreover, the deployment of unmanned aircraft, in support of NATO operations overseas or in support of other peacekeeping operations, would become more affordable and require smaller logistics, compared to similar operations performed by manned aircrafts.
The actual options are narrowed to 4 platforms – General Atomics MQ-9 Reaper, IAI/Malat Heron TP, Elbit Systems Hermes 900 and turkish TAI Anka, although its payload is limited compared to the other alternatives.
Image credit: NATO
The Su-22 has been in service in the Polish Air Force since 1984. This export variant of the Soviet Su-17M2, had fixed inner portions of the wing with movable outer segments which could be swept to 28°, 45°, or 62° and was first produced in 1976.
Of the total 110 fighters delivered from Russia only 45 are still operational – 38 Su-22M-4K and seven Su-22UM-3k two seaters. Three squadrons currently operating the Fitters are 8th Tactical Squadron at Miroslawiec and the 40th and 7th Tactical Squadrons at Swidwin where the new drones are planned to be stationed.
El Lince Analista  for TheAviationist.com
Related Articles