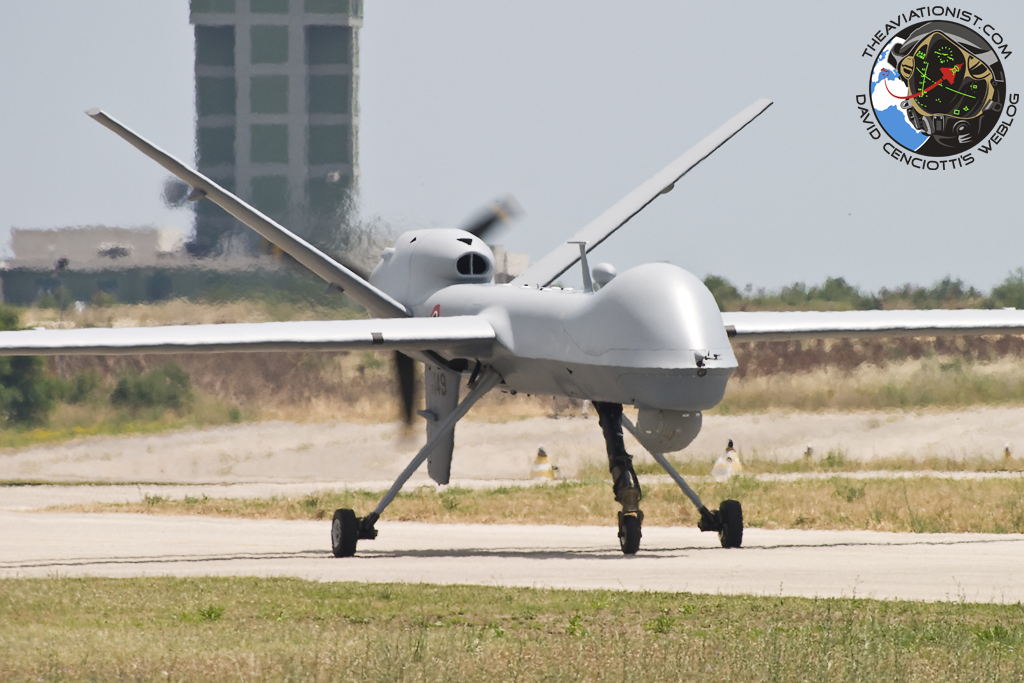 Although it could take a year or more to complete the process, Italy's Reaper drones could soon be given the official go ahead to procure the Hellfire missiles and laser guided bombs that Rome has requested since the first MQ-9 drone was delivered to the Italian Air Force last year.
According to a WSJ article, the Obama administration has already given Congress a notification of a proposed sale of six kits needed to arm Italy's fleet of Predator B (MQ-9 Reaper) drones and a formal notification should follow as soon as this week.
Even if the sale could still be blocked (as it could open the door for similar sales to other allies, making foreign sales of drone technologies, more difficult to control), a stop is unlikely, according to lawmakers and others familiar with the matter that talked to the WSJ, meaning that Italy will be, besides UK, the only other U.S. ally to fly armed drones in Afghanistan and elsewhere.
The Italian Air Force has ordered six Reapers to be used in surveillance tasks in both Homeland Security and Expeditionary scenarios. The first two Reaper UAS (Unmanned Aircraft System) took part in Operation Unified Protector in Libya while the remaining four will be delivered by the end of 2012.
The Reaper is more capable than its predecessor Predator A (four of those are currently flying in support of ISAF in Afghanistan, after serving in Iraq): it carries a Multi-spectral Targeting System (MTS-B), that is a suite of sensors integrating an infrared sensor, a color/monochrome daylight TV camera, and laser designator and illuminator. It is also equipped with the Lynx IIE Synthetic Aperture Radar although the system will be implemented with the impending required software upgrade.
The U.S. Reapers can be armed with both AGM-114 Hellfire anti-armour missiles and GBU-12/38/49 laser-guided and GPS-guided PGMs (Precision Guided Munitions) that could be important to protect Italian and NATO troops operating on the ground.
"On several occasions, if we had armed drones we would have saved human lives" said an Italian drone pilot during a media briefing in June 2011.
Italy has about 4,200 military in Afghanistan, most of which in the western part of the country.
Related Articles