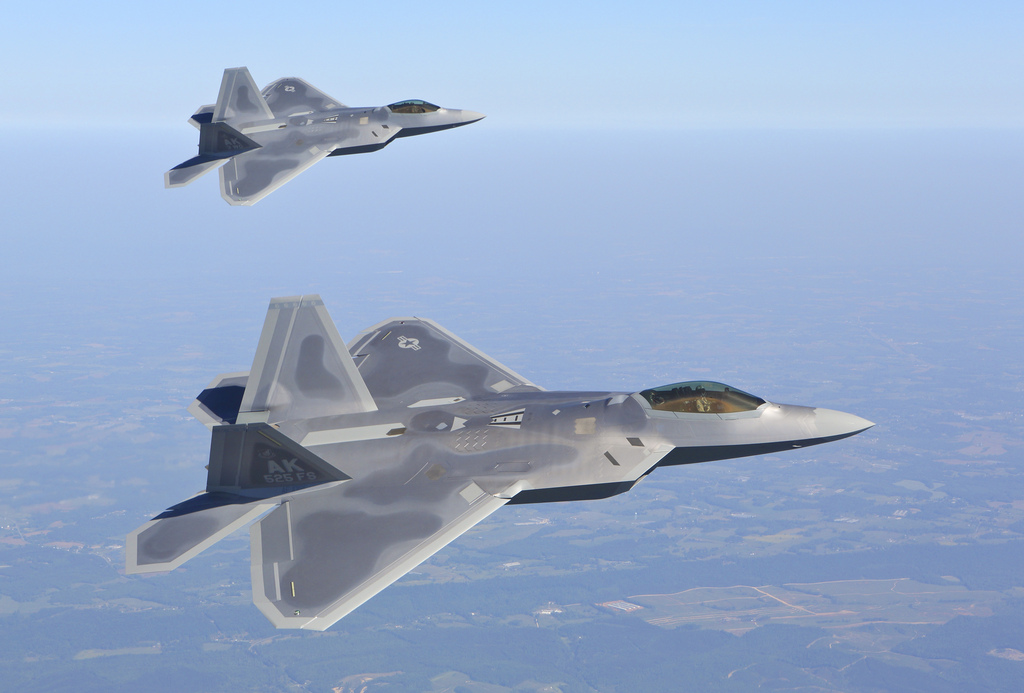 AirForce Times has run an article stating that the wife of Capt. Jeff Haney who died when his F-22 Raptor crashed in Alaska in November 2010 has agreed to a binding settlement after launching a lawsuit with the main contractors for the jet.
Anna Haney wife of Capt. Jeff Haney filed the lawsuit in May, stating that the jet is "dangerous and defective" and was the reason that her husband had been killed.
In the AFT article John Gagliano, the attorney for Anna Haney, confirmed that a settlement had been reached but refused to provide any further details as to what the settlement terms are.
In fact according to court documents from the U.S District court for the northern district of Illinois, the settlement terms are confidential and the recording of the proceedings that took place on Aug. 8 is to be sealed. It's though that the settlement will be approved during September in a special meeting.
Only last month the Pentagon announced that a primary cause of the hypoxia type symptoms suffered by some Raptor pilots was that of a faulty valve on the G vest worn by the pilots. There are some pilots who still are reluctant to believe that this is the cause of the problems that have affected the jet.
Based on the Air Force investigation, Capt. Jeff Haney crashed as a consequence of a human error.
Richard Clements for TheAviationist.com
Image credit: Lockheed Martin
Related Articles