Photo: air-to-air with the Colombian Air Force Kfirs in the Nevada Test and Training Range during the Red Flag
The following exclusive image was taken by The Aviationist's photographer Tony Lovelock during a flight on the Colombian B-767 from Nellis Air Force Base. It shows two Colombian Air Force Kfirs joining the tanker left wing during a Red Flag 12-4 sortie.
Many more images about the last Red Flag and, in particular, about the Colombian Air Force detachment at Nellis will be published in the next days.
Stay tuned.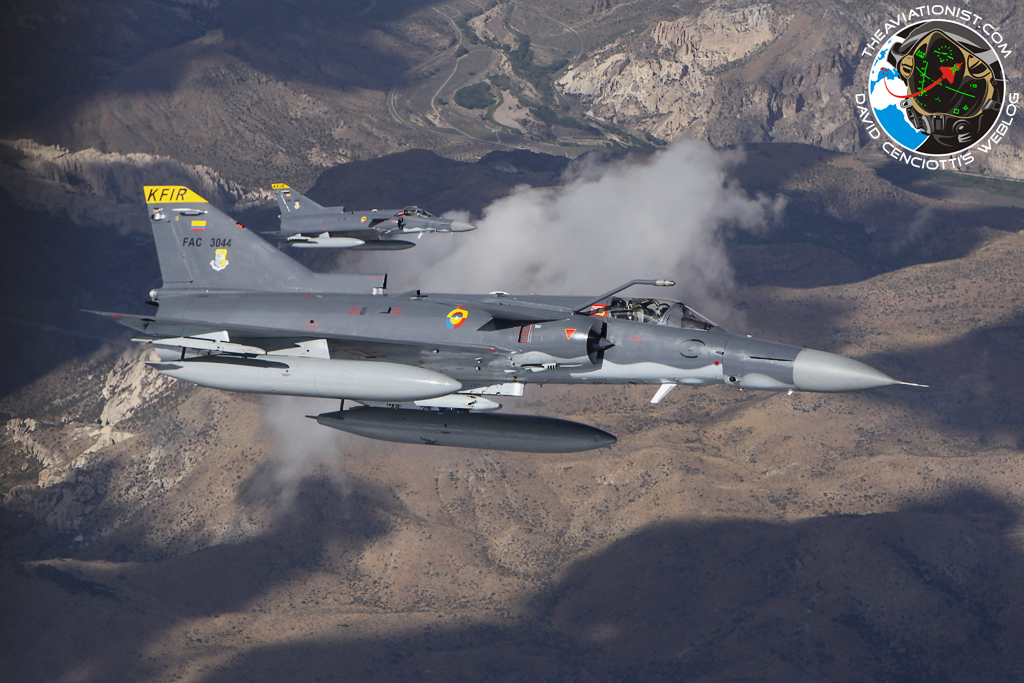 Image credit: The Aviationist's Tony Lovelock
Related Articles