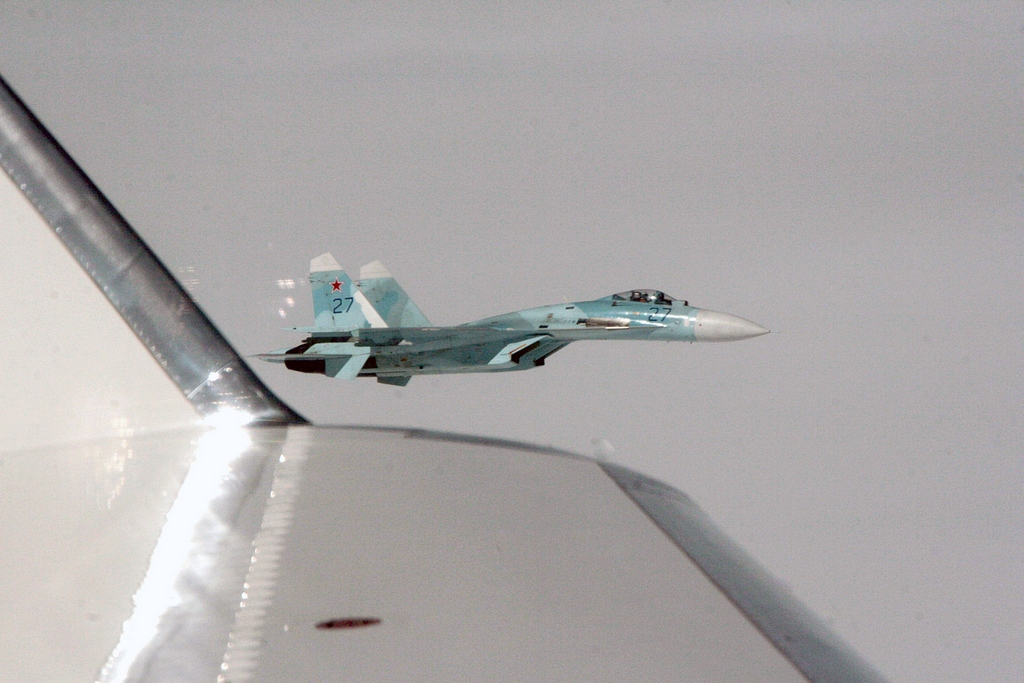 According to an article recently appeared on The Voice of Russia website, the Russian Air Force has planned to take part to the Red Flag exercise (the 13-1 scheduled in the fall of 2012), at Nellis Air Force Base, Nevada.
Therefore, it would seem that, as already done some years ago by the Indians, who trained in the Nevada Test and Training Range (NTTR) with the Su-30 MKI, Russian combat planes will deploy to the U.S. and fight in modern scenarios with western fighter jets.
Joint drills have already been conducted in the past, to improve cooperation in anti-terrorism operations. As happened during Vigilant Eagle cooperative exercise, whose scenario required both the North American Aerospace Defense Command and the Russian Air Force to launch or divert fighter aircraft to investigate, identify and escort hijacked planes.
However, if partecipation to the Red Flag is confirmed, it will be at least funny to see the Russians operate within mixed packages and COMAO against U.S. Aggressors whose role is to imitate Russia's fighter pilots tactics…
Update Jul. 6, 2012 20:45 GMT:
This message was published by the Nellis AFB Facebook page:
Reports of Russian Federation Air Force participation in Red Flag exercises at Nellis in the near future are inaccurate. For questions about Russian Federation Air Force participation in Red Flag-Alaska, please contact the Secretary of the Air Force Public Affairs through the switchboard at the Pentagon.
Image credit: U.S. Army photo by Maj. Mike Humphreys
Related Articles