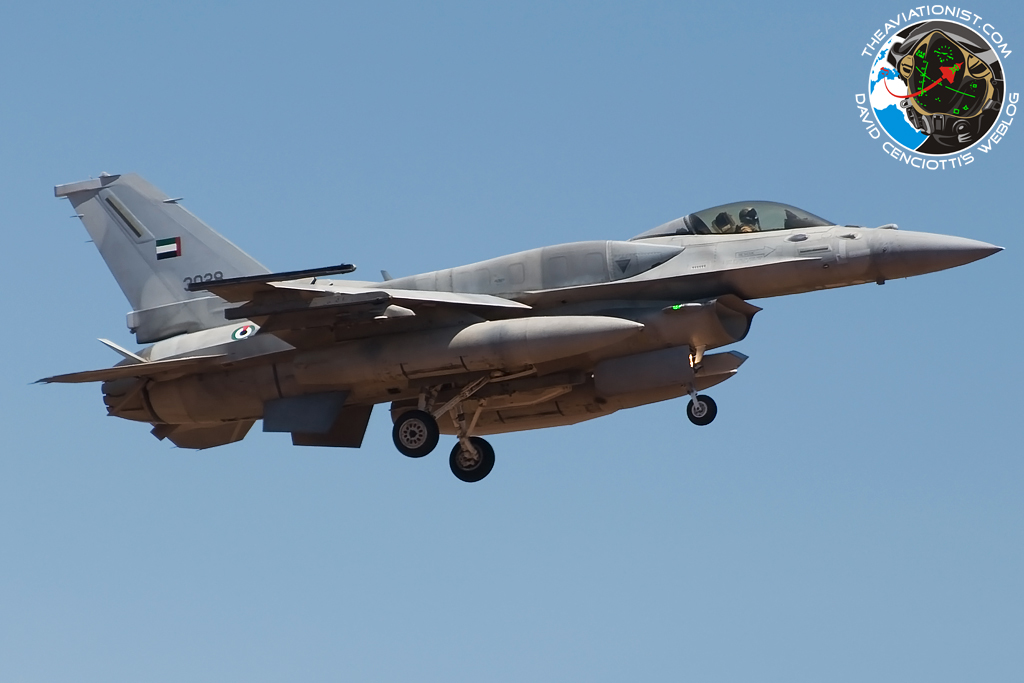 The following pictures, were taken on Jul. 5 by Antonio Muñiz Zaragüeta.
They show the arrival at Morón airbase, Spain, of six UAE Air Force four F-16E and two F-16F fighter jets, enroute to Nellis AFB, Nevada, to take part to Red Flag 12-4.
The aircraft (3018, 3028, 3040, 3067, 3011 and 3068) used the radio callsign "Retro 51-56".
Noteworthy, at least one of the pilots has what it's like a car side sunshade attached to the canopy for heat/sun protection.
Fighter pilots on long range ferry flights sometimes use sunshades for UV protection and to keep the cockpit a bit cooler and more comfortable.
Here below, you can see sunhades (similar to those you use on your car) on the windshield of Saudi F-15Ss deploying to Nellis AFB, via Morón, to take part to Red Flag.
Image credit: Antonio Muñiz Zaragüeta
Related Articles