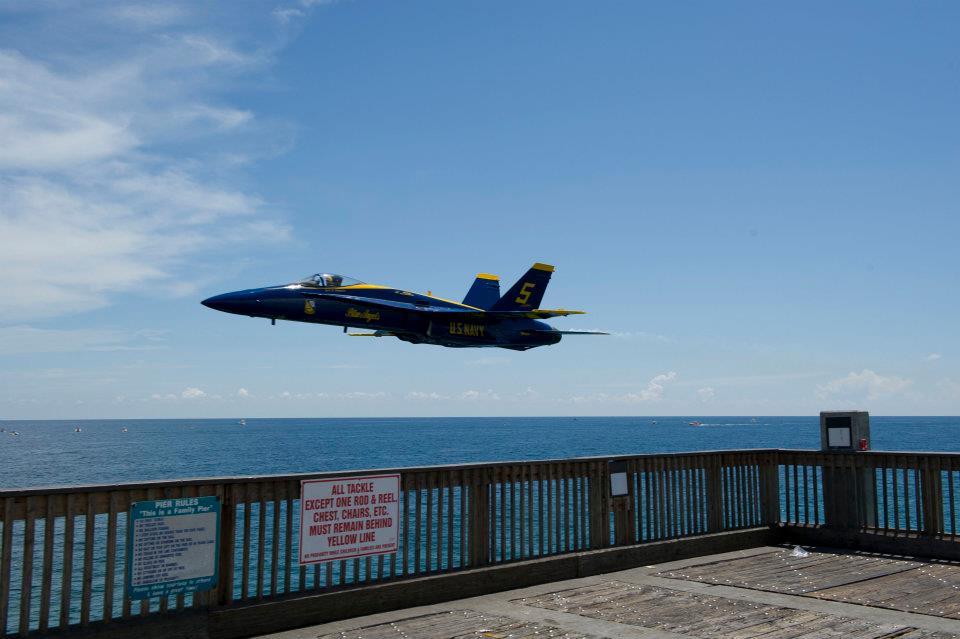 This is one of those pictures that don't need much words.
Blue Angels #5, Lead Solo, Lieutenant C. J. Simonsen, performs a high speed low pass at Pensacola Beach 2012 airshow on Jul. 14.
U.S. Navy photo by Mass Communication Specialist 1st Class Rachel McMarr
To those readers who wonder whether it is safe to perform such flybys, I suggest to have a read at the following articles published last year: "Don't do this at home: the Argentinean pilots braveness dispute" & "Argentine Air Force IA-63 Pampa crazy flyby uncensored cockpit video: an example of poor airmanship".
Related Articles