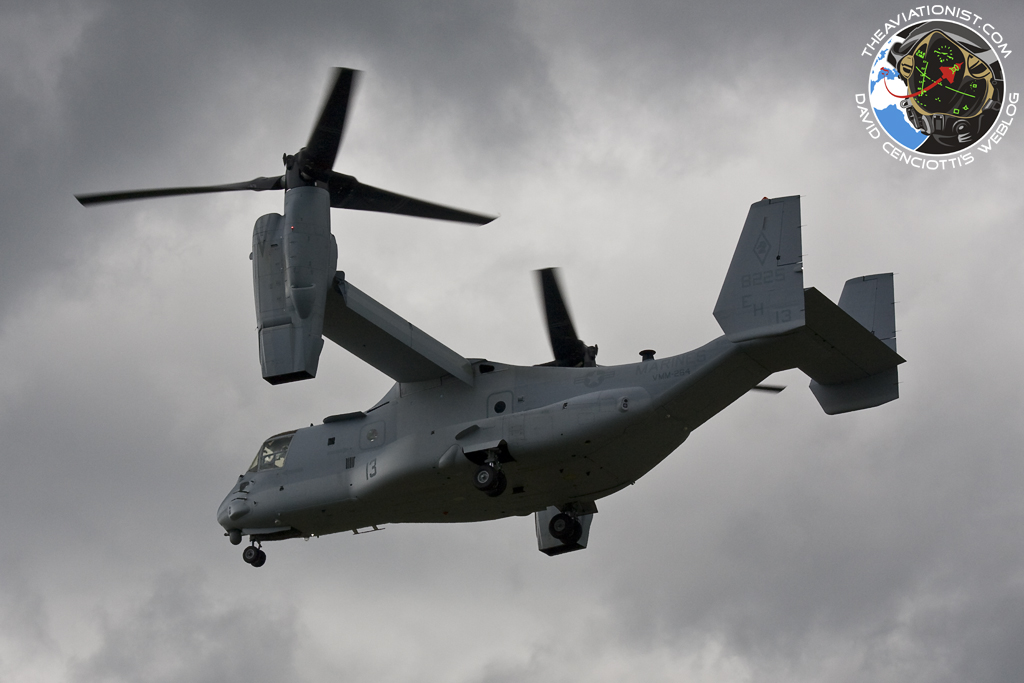 Although under some circumstances a successful emergency landing is usually not a big deal and it's a rather frequent episode in military aviation, I thought that some of the readers of The Aviationist, who have been following the latest developments of the "Osprey safety concerns" saga, could be interested in this news.
Stars And Stripes has reported that on Jul. 9 a USMC Osprey from Marine Corps Air Station New River was forced to land at North Carolina's Wilmington International Airport by "some trouble with the plane's drive shaft."
Four MV-22B Osprey tilt rotor aircraft are taking part to the Farnborough International Airshow 2012: a presence that has a dual purpose: to find potential foreign buyers and dissipate safety concerns that followed the U.S. Marine Corps tilt rotor aircraft crash in Morocco during African Lion joint exercise, when two marines were killed and two other severely injured, and the most recent CV-22 Osprey crash on Eglin range in Florida.
Related Articles