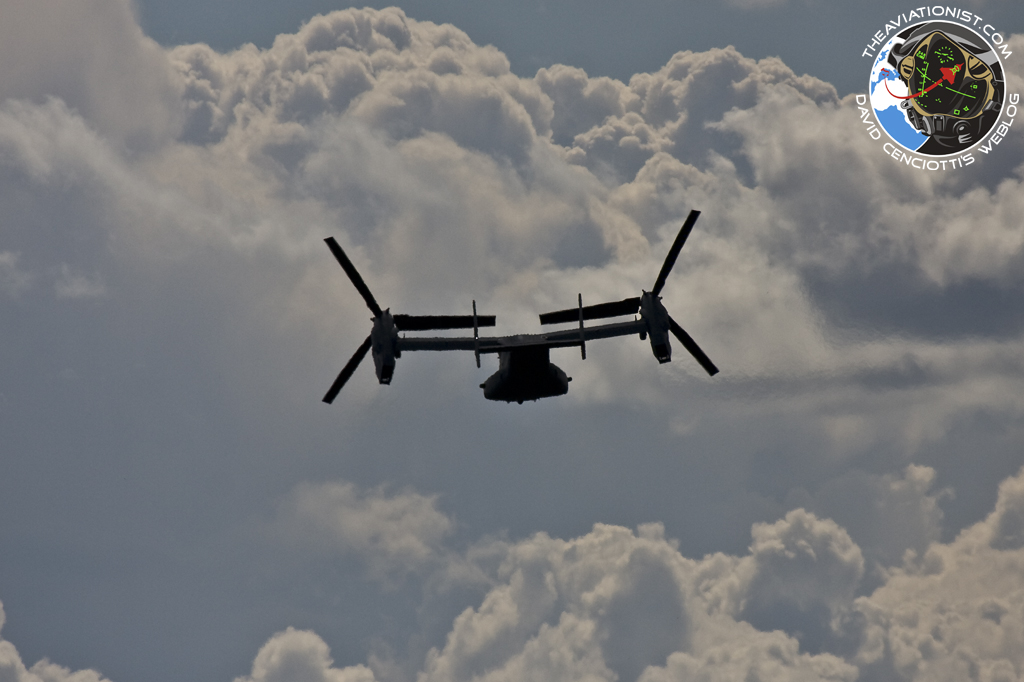 Although its flight display is far from being exciting (at least if you compare it with the one of the Super Hornet), the V-22 Osprey, with its tilt moving nacelles, is one of the highlights of Farnborough International Airshow 2012.
Belonging to the VMM-264  based at Camp Lejeune base in North Carolina, four USMC's aircraft (two of those are Block B production examples, with the others are upgrade Block C ones) have deployed to the UK for the second visit since 2006, when two such aircraft took part to the Farnborough Airshow.
The Osprey's presence at FIA 2012 is aimed to find potential foreign buyers and dissipate safety concerns that followed the U.S. Marine Corps tilt rotor aircraft crash in Morocco during African Lion joint exercise, when two marines were killed and two other severely injured, and the most recent CV-22 Osprey crash on Eglin range in Florida that has fueled once again concerns about the safety of the aircraft.
Therefore, the news that the crash in Morocco was caused by human error, and the fact that even in the Florida incident a pilot error is being considered as the possible root cause of the crash, could help boosting the Osprey safety credentials and help getting some orders that are required to cut the type's unit price.
Even if its safety records have been much debated in the recent past, the U.S. Air Force and Marine Corps have always claimed the tilt rotor aircraft is safe. This seems to be confirmed by the stats on major mishaps per flight hour: dealing with the USMC Ospreys, the one occurred in North Africa is the service's only loss of an MV-22 since December 2000.
Related Articles