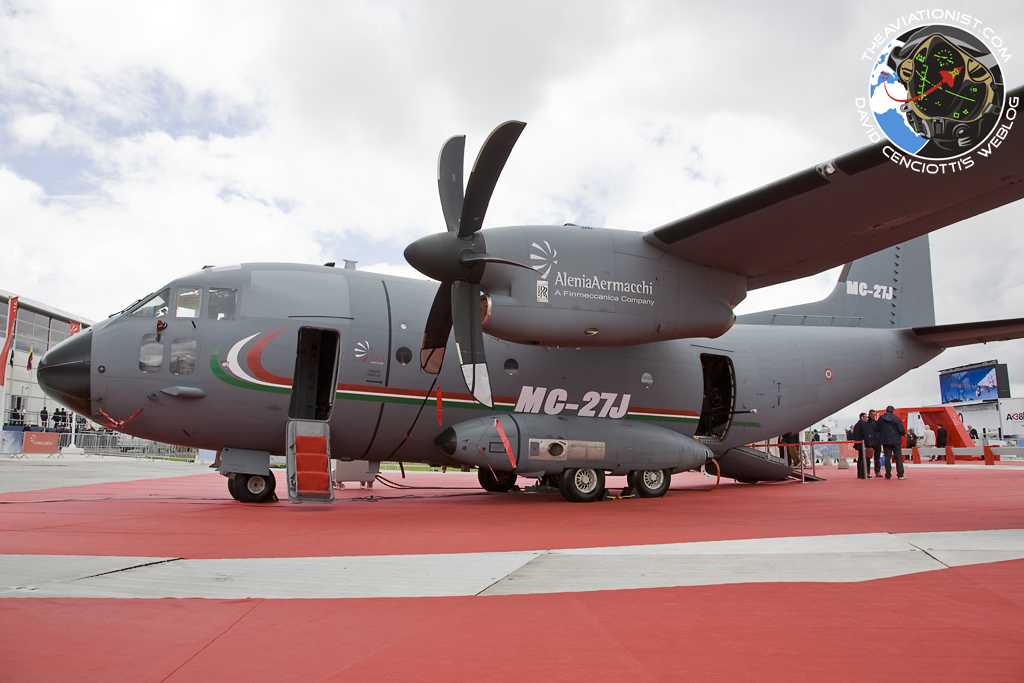 In a media briefing held inside the fuselage of the C-27J CSX62127, Finmeccanica group's company Alenia Aermacchi has unveiled a few more details about the new gunship version of the Spartan launched by Alenia Aeronautica and ATK at Farnborough International Airshow 2012.
First of all, the "mini-Spectre" is just the first of a series of highly specialized configurations that Alenia Aeronautica plans to base on the C-27J battlefield airlifter: ISR (Intelligence Surveillance Reconnaissance), Border Surveillance, Command and Control. And, of course, Gunship.
In Fire Support configuration, the Spartan, designated MC-27J, is equipped with a side GAU-23 30 mm gun mounted on 2,000 pounds pallet that can be installed in around 4 hours and that was chosen because it is not only a very accurate cannon, but is also used on other U.S. platforms.
The MC-27J is in its first development phase. First tests are scheduled to start next fall with the goal to characterize the weapon system, then actual firing tests will be conducted in an unspecified range in the U.S.: an electro-optical/radar fire control system will be integrated only on a second stage.
The use of the side cannon does not require any major system modification nor imply a change in the general handling of the aircraft that will not get any additional armour other than its standard ballistic protection and passive self-protection suite.
Noteworthy, Alenia Aeronautica is considering the integration of more PGMs (Precision Guided Munitions) that could be either side dropped or released from the cargo bay (the type of weapon being considered was not unveiled).
The MC-27J program is not related to the C-27J Praetorian, an Italian Air Force program launched in 2011, that envisages a special version Spartan equipped with Communications Intelligence (COMINT), EO/IR (Electro optical/Infra-red) sensors.
Related Articles