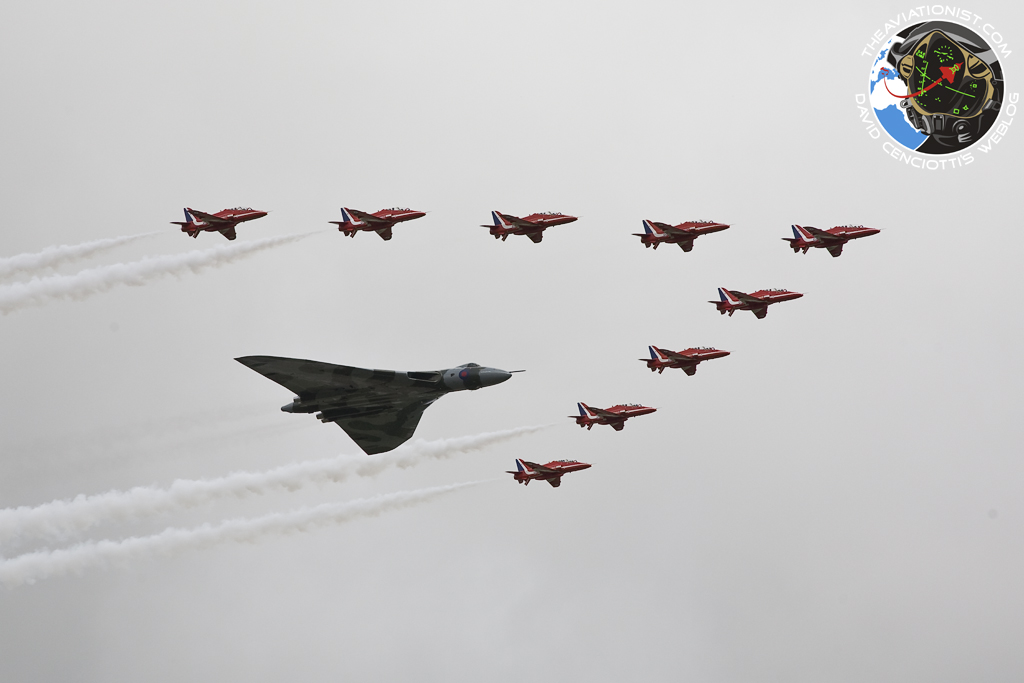 Farnborough International Airshow 2012 is not only interesting for the new aircraft, equipment, weapon systems, orders being announced and so on.
Among the planes taking part to the daily air display there are also some of the most famous British planes of the WWII and Cold War era: the Avro Lancaster, the Spitfire, the Vulcan.
The Vulcan opened the airshow with a flypast in formation with the Red Arrows.
Here are some images of the above flying legends taken by The Aviationist's photographer Giovanni Maduli during the first day of Farnborough Air Show.
The Spitfire and Lancaster landing on runway 24 after their display at FIA 2012.
Here are some close up views of the Lancaster and its crew.
The Lancaster and Spitfire of the Battle of Britain Memorial Flight depart Farnborough again, in the late afternoon of Jul. 9, 2012.
Related Articles