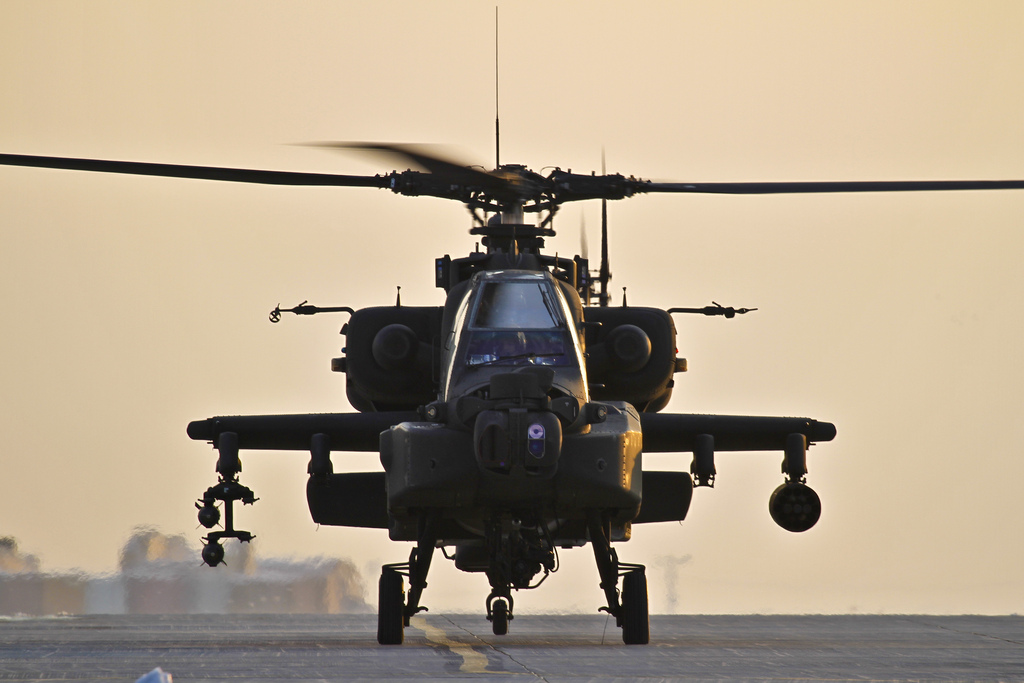 Media outlets in Asia are quoting General James Thurman, commander of the U.S. forces in Korea as saying that he has made a request to the Pentagon to deploy more attack helicopters, reconnaissance aircraft and missile assets to the region.
Tensions on the Korean peninsula are at an all time high, amid fears that a third nuclear test or another military provocation aimed at boosting Kim Jong-un's military credential after the recent rocket failure is to take place in the near future.
According to the Yonhap News Agency, talking to the Association of ROK (South Korea) Army forum on Jun. 12, Thurman said "In order to enhance our war-fighting capabilities, I have asked for prioritisation to receive an additional attack-reconnaissance squadron to bring to our combat aviation brigade"  he went on to add "and I have asked for increased capabilities in terms of theatre ballistic missile defense."
He also said that he had asked the U.S. government to deploy one aviation battalion to it's 2nd Infantry division along with increased Patriot missiles along with additional personnel.
Although Brigadier General Neil Tolley, commander of special forces South Korea, recently revealed that American and South Korean troops have been parachuting into North Korea, before denying it, it is the first time a top U.S commander has ever revealed plans that will result in additional military assets being deployed to the region, where the two Koreas are technically still at war as a peace treaty was never signed following the 1950-53 war.
Monday Jun. 11 also saw South Korea's military perform an unannounced readiness drill to check out how its forces would perform during another provocation saying that it would "immediately punish the core forces of provocations."
This follows on from a thinly veiled threat from North Korea towards the South's media accusing them of "hurling unbearable insults" at the country's new leader. Even if these sorts of threats have taken place in the past, this time the North listed the co-ordinates for some of the media offices in Seoul.
During the forum Thurman was asked about a possible nuclear test and speculation that further military aggression was to take place. He said that the allies could "deter North Korean aggression and defeat that aggression, should deterrence fail." Thurman went to to state that "he would not discuss details of operational matters but his number one priority is to defend the ROK against any North Korean provocation whether it be strategic, tactical and asymmetric."
Without giving details Thurman finished off by saying that the U.S military is "closely monitoring" North Korean military movements, to make sure that they can properly defend South Korea.
Going by the equipment and resources requested and the type of exercise being held in the area, it looks like the allies are either preparing to war or fear some sort of attack or incursion from the North.
Richard Clements for TheAviationist.com
Image credit: U.S. Army
Related Articles