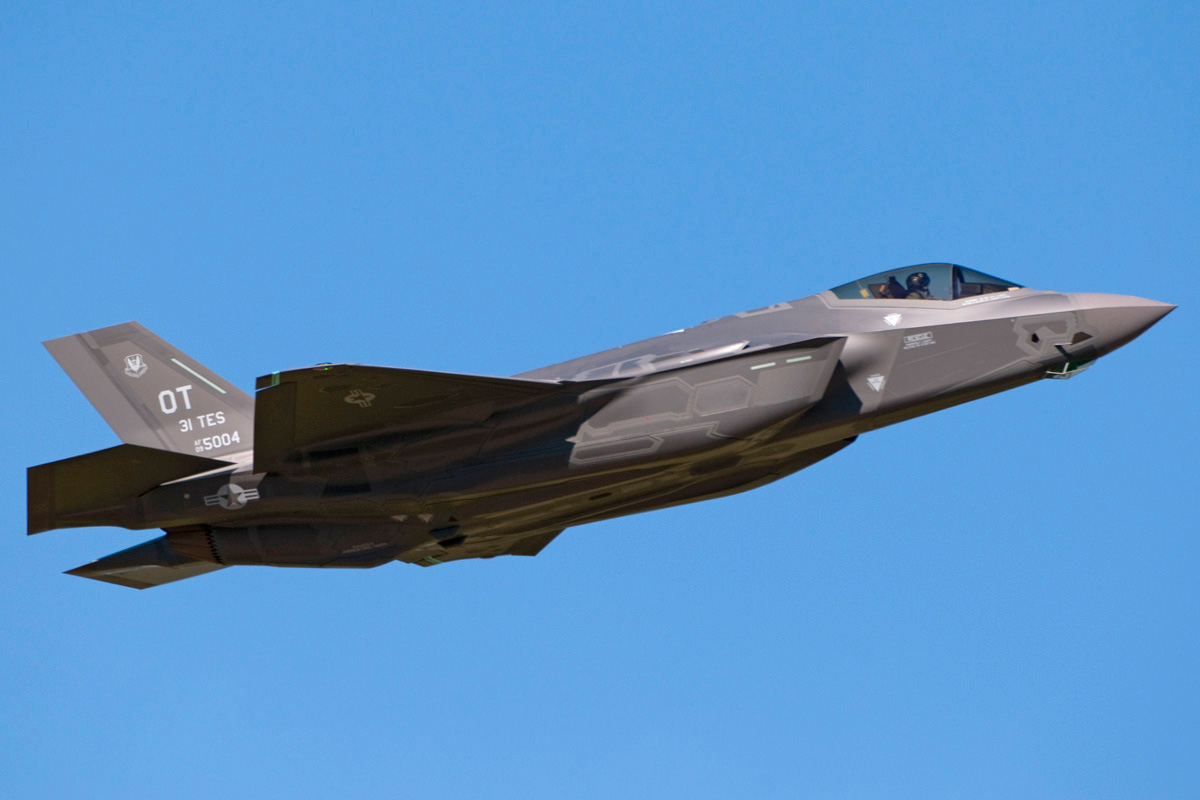 The following image, taken on May 17, shows the first flight of F-35A AF-17 at NAS Fort Worth JRB (Joint Reserve Base), with Lockheed Martin test pilot Bill Gigliotti at the controls.
The aircraft, scheduled to go to Eglin AFB, Florida, later in 2012, is the first to get the 31 TES lettering as well as the 53rd Wing's "OT" tail code alongside the AF-18, that did not get the 31 TES lettering though.
Something new at least, in a world dominated by tedious overall gray planeswith low visibility markings.
Belonging to the Eglin's 53 Wing, the 31st Test and Evaluation Squadron is located at Edwards AFB, California. According to the Air Force website:
"The squadron evaluates the operational effectiveness and suitability of advanced ACC weapon systems by providing operations, maintenance and engineering experts to work alongside AFMC and Air Force Operational Test and Evaluation Center personnel. The squadron also provides early war-fighter insight and influence during developmental testing. Weapon systems currently involved in operational test and evaluation include the F-35, B-1, B-2, B-52, RQ-4 Global Hawk, and MQ-9 Reaper. Squadron personnel integrate live test results with modeling and simulation data to predict combat capabilities under realistic scenarios thereby setting the stage for tactical development in the Combat Air Forces. Results and conclusions support DoD acquisition, deployment and employment decisions."
Time to add a new type to the list.
Photo by Carl Richards / Code One
Related Articles