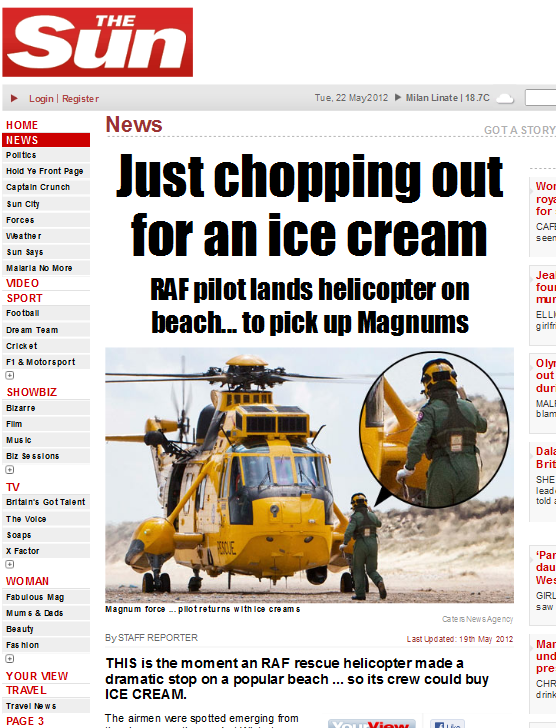 Do you remember the French Tiger helicopter that landed on a beach near Tripoli to pick up a Free Libya flag from a young girl?
Something similar (although much less dangerous) has happened in the UK recently.
The Sun has published some interesting pictures showing a RAF rescue Sea King helicopter landing on a beach during a training sortie to give a crew member the opportunity to buy ice creams.
A screenshot of The Sun website
The episode took place on the sand at Winterton-on-Sea, Norfolk, to the east of Norwich and, if you wondered, they bought three Magnum Classics and one white chocolate Magnum.
SAR (Search And Rescue) choppers are often required to land on beaches during real operations. That's why they train emergency landing on sand.
In this case, rear crew (not pilots as some media reported) took the chance to disembark to obtain refreshment: although it's not a standard practice, they did not breach any regulation.
Related articles