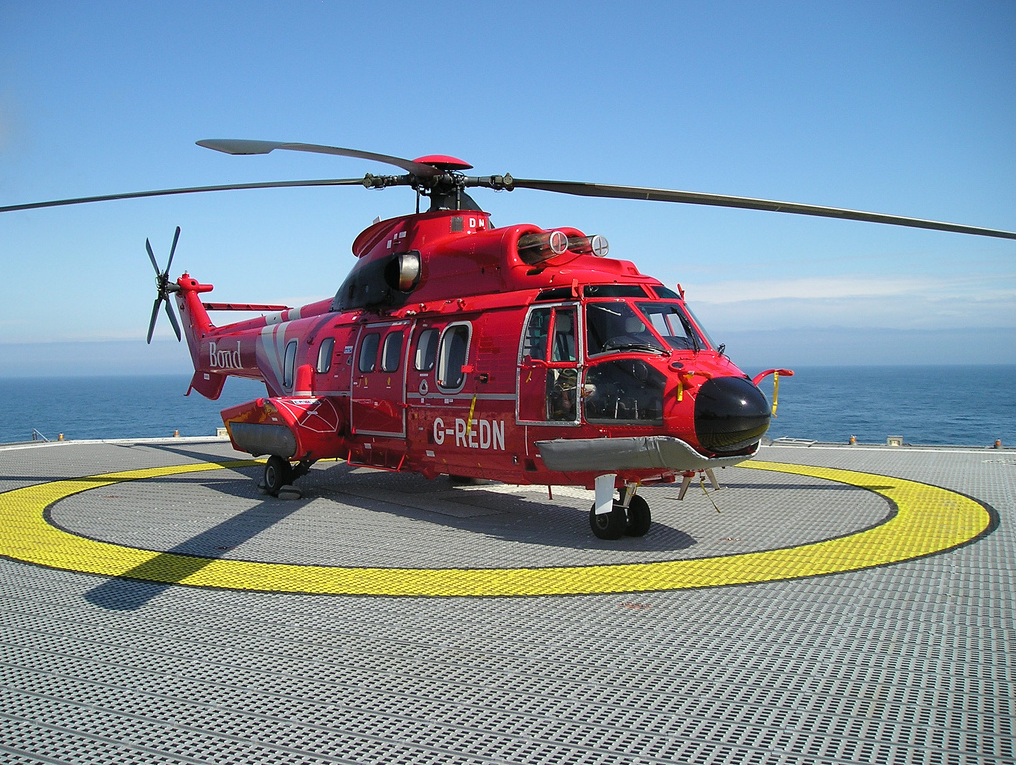 On May 10, an Ec225 Super Puma helicopter, operated by the BOND Offshore Helicopters, registered G-REDW),  made an emergency landing in the North Sea some 30 miles east of Aberdeen, Scotland.
The Puma was on a routine ferry flight from Aberdeen capital of Scotland's oil industry to Maersk Resillient and Ensco 102 drilling rigs in the Jasmine oil field, with 14 people on board, when a low oil pressure warning light came on in the cockpit.
The pilot opted for a "controlled descend" when it was evident that the chopper would not be able to reach the coast. Hence, he made the surface of the water whilst keeping the chopper upright; the Puma has several large floatation bags which inflate once the helicopter hits water and are located on the wheel pods and on the chin of the front of the aircraft.
All oil rig workers are trained on how to exit the helicopter during an emergency, and wear full Emerson suites to survive in cold waters.
All 14 people made it to the life rafts and nine were flown to hospital whist the remaining five were taken back to Aberdeen on board a Life Boat co-ordinated by Aberdeen Coastguard, all were treated for minor bruises.
Jim McAuslan, general secretary of British Airline Pilots Association, praised the crew, saying it looked like a "terrific piece of airmanship from very skilled pilots"
The interesting thing for TheAviationist.com readers was that the happy ending drama was visible on PlaneFinder.net where you could track the helicopter by means of its ADS-B transponder, using callsign BND 86H (bogus registration G-PUMR), flying a 045° route at 3.175 feet, 123 kts (142 mph) until the emergency breaks out.
Richard Clements for TheAviationist.com
Image credit: Bond Aviation Group