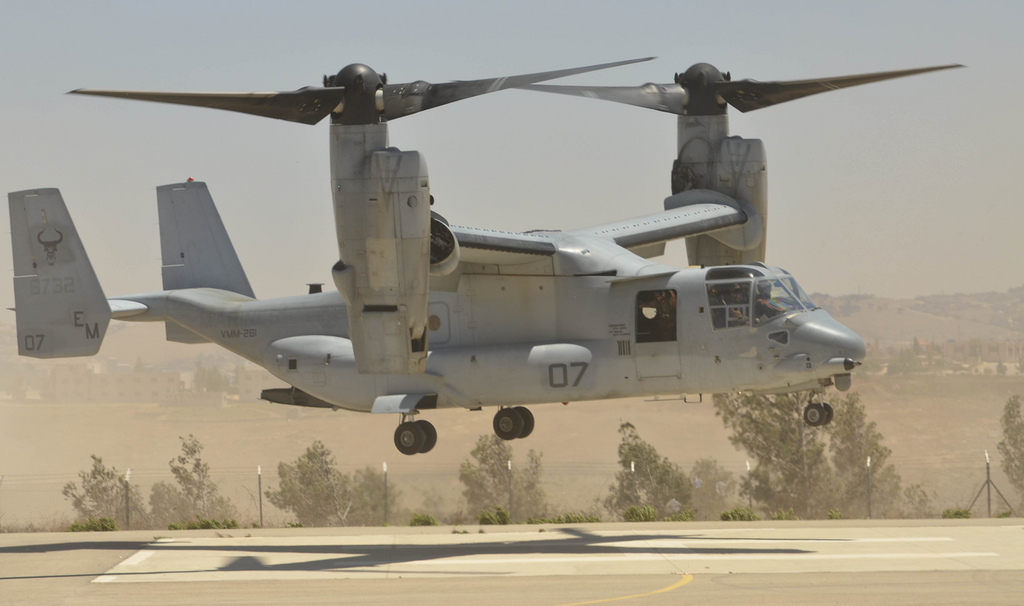 Almost ignored by some media outlets, a major strategic theater cooperation exercise including 19 countries and more than 12,000 participants is currently taking place in Jordan.
U.S. Central Command (CENTCOM) says that the Eager Lion 2012 is "the largest annual exercise in the Central Command area of operations" whose is aim is "to strengthen military-to-military relationships of participating partner nations through a joint, whole-of-government, multinational approach, integrating all instruments of national power to meet current and future complex national security challenges.   The exercise scenarios are designed to portray realistic, modern-day security challenges.  The scenarios are designed years in advance to fulfill collaborative training goals."
Although "annual", this year's Eager Lion seems to be a bit different from 2011 edition: what does not pass unnoticed is that the drills are no longer bilateral (U.S. – Jordan) but involve the military of 17 different countries.
Participating countries are Australia, Bahrain, Brunei, Egypt, France, Italy, Iraq, Jordan, Kingdom of Saudi Arabia, Kuwait, Lebanon, Pakistan, Qatar, Spain, Romania, Ukraine, United Arab Emirates, United Kingdom and United States.
Image credit: U.S. Army via CENTCOM
Even if officials strongly denied the drills are aimed at any realistic threats in the region, the fact that the U.S. is amassing forces in Middle East seems to be a sign that Washington (along with several close and less close partners) is preparing to manage a large crisis response operation in that part of the globe.
In fact, there are fears that the Syrian uprising will force thousands refuge into Jordan across Syria's southern border. And, there is also a specific concern that Assad regime could lose control of some its chemical and biological weapons stocks, that could illicitly smuggled into Jordan, as reported by the CNN.
Eager Lion, headquartered at Kasotc (King Abdullah II Special Operation Training Center), in Amman, focuses on irregular warfare, special operations, counterinsurgency and crisis response.
Little is known about the participating units. Just a few press releases and some images published on Flickr days after the exercise kicked off give an idea of what is currently operating in Jordan whilst there is almost no or little information about the assets and troops brought in by the rest of the coalition partners.
Among the most interesting ones, there are the Marines with the 24th Marine Expeditionary Unit and Iwo Jima Amphibious Ready Group (with the MV-22 Osprey tit rotor aircraft of the VMM-261) and the U.S. Air Force F-15s of the 104th Fighter Wing, Massachusetts Air National Guard, deployed to Mwaffaq Al Salti Air Base within the 131 EFS (Expeditionary Fighter Squadron).
Image credit: U.S. Air Force via CENTCOM