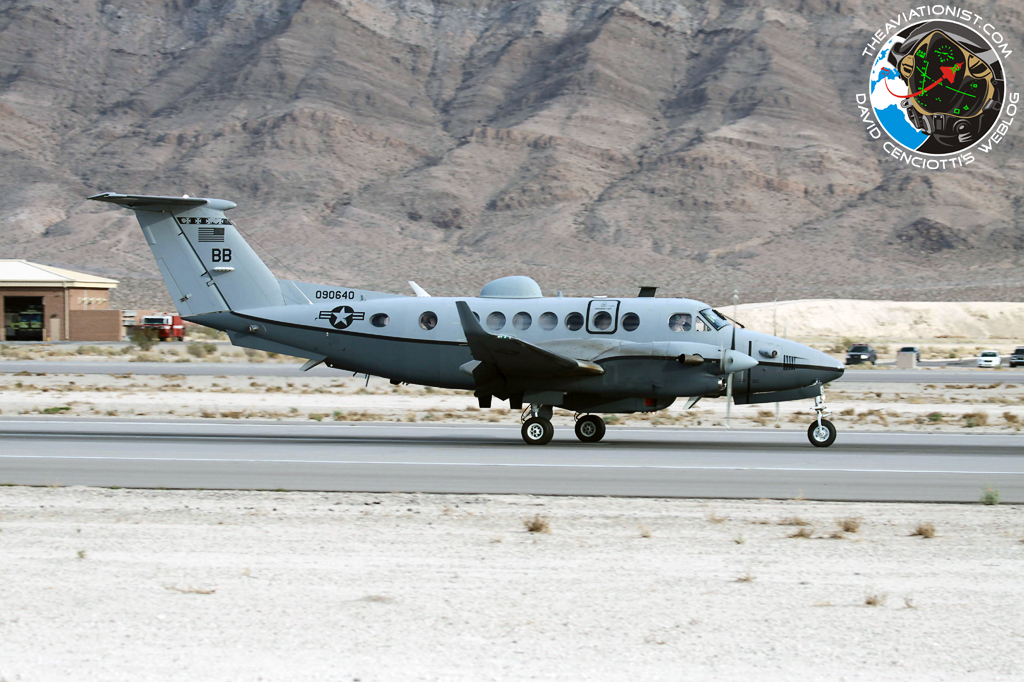 Red Flag 12-3, that took place at Nellis AFB, Nevada, from Feb. 27 to Mar. 16 saw the first ever use of the MC-12W ISR (Intelligence Surveillance Reconnaissance) plane in the exercise.
Belonging to the 489th Reconnaissance Squadron of Beale AFB, California, (activated on Aug. 26, 2011) the MC-12s took part to the Red Flag supporting ground forces in simulated "permissive ops" scenarios, in which air threats were limited, according to the information officially released by the U.S. Air Force.
The MC-12, first fielded in 2009, is a highly modified Hawker Beechcraft 350 and 350ER with a SIGINT (SIGnal INTelligence) console and sensors capable to intercept enemy communication, fuselage bulges containing beyond the line of sight comms equipment, and a Wescam MX-15 camera that can supply live video feeds to troops on the ground. The crew includes two pilots, a sensors operator and a cryptologist who analyzes the data collected by the plane during its 6-hr missions.
Even if this was their first Red Flag, MC-12 crews have already flown several thousand missions in Iraq and Afghanistan, where their main purpose has been tracking high-value and time-sensitive targets, including people (Taliban leaders and commanders, insurgents, terrorists and other bad guys), as well as provide tactical intelligence and airborne command and control for air-to-ground operations.
Although they can stay airborne as long as drones, these planes are considered extremely valuable because, being manned, they can be flown more effectively and safely than robots in bad weather conditions.
The following pictures were taken at Nellis by The Aviationist's contributor Tony Lovelock.
Related articles