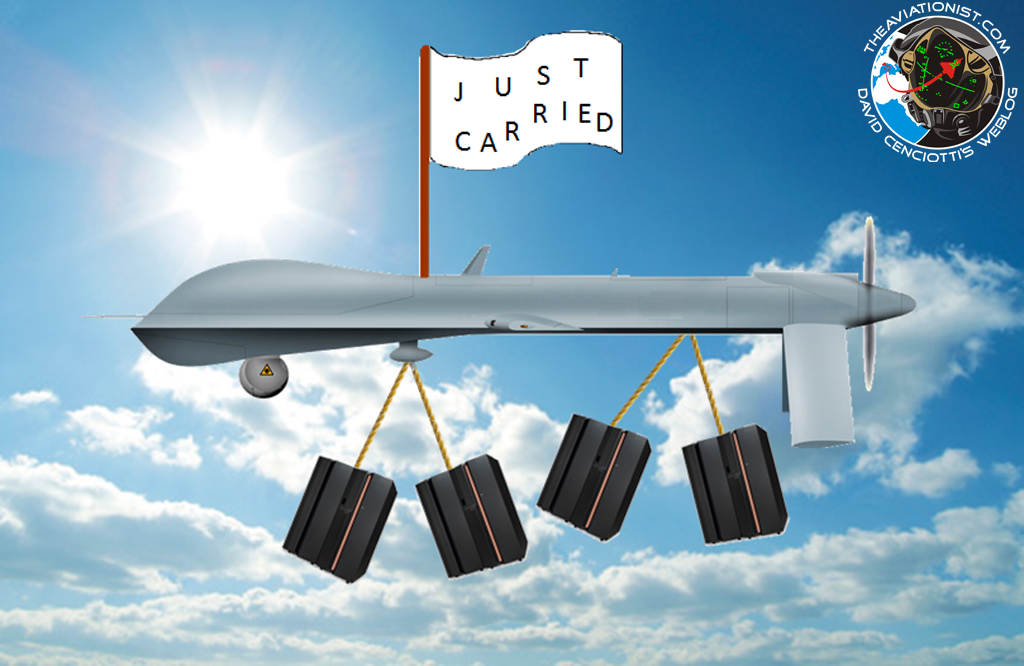 Nearly in contemporary with the breaking news that a judge in New Zealand's High Court has declared that the order used to seize Kim Dotcom's assets is "null and void", writing another page inside the endless MegaUpload saga, The Pirate Bay, one of the world's largest BitTorrent sites, made another clamorous announcement. Tired of countering the block attempts that forced, last month, to switch its top-level domain, possibly to avoid seizure by U.S. authorities, and in October 2011 to set up a new domain to get around ISP blocking in Belgium, the infamous BitTorrent site is considering the hypothesis to turn GPS-controlled aircraft drones into proxies, in order to avoid Law Enforcement controls (and censorship) and hence evade authorities who are looking to shut the site down.
The drones, controlled by GPS and equipped with cheap radio equipment and small computers (such as Raspberry Pi), would act as proxies redirecting users' traffic to a "secret location". An unprecedented form of (literally) "Cloud Computing", or better to say "Computing in the Clouds", capable to transfer, thanks to modern radio transmitters, more than 100Mbps at over 50 kilometers away, more than enough for a proxy system.
A Predator drone carries a few servers…as tin cans would trail a newly married couple's car 
This is essentially what MrSpock, one of the site's administrators, stated in a Sunday blog post (apparently unavailable at the moment). Curiously the drones are called "Low Orbit Server Stations", a name not surprisingly much similar to the "Low Orbit Ion Cannon", the DDoS weapon used by the Anonymous collective, capable of evoking very familiar hacktivism echoes.
Actually this is not the first time that hackers try to use air communication to circumvent Law Enforcement controls. At the beginning of the year, a group of hackers unveiled their project to take the internet beyond the reach of censors by putting their own communication satellites into orbit.
What raised some doubts (at first glance this announcement looks like an anticipated April Fools), is not the the use of a Low Orbit Server Stations, but the fact that moving into an airspace would be enough to prevent Law Enforcement Controls (and reactions).
Drones are subject to specific rules and restrictions and can only fly along reserved corridors to deconflict them from civilian and military air traffic. And they have to land every now and then, unless someone thinks these pirate robots can be air-to-air refueled.
As a commenter of The Hacker News correctly pointed out: "There seems to be a lot of misunderstanding about who "owns" the airspace of a given country": definitely a drone flying too high would be classified as a threat and forcibly removed by an air force, a drone tethered to ground would be subjected to local zoning laws, while a drone broadcasting from an "intermediate" height would probably violate a number of existing laws and forced to shut down.
At the end it is better to turn back to "Ground Computing" as opposed to "Cloud Drones". As a matter of fact "it's probably a lot easier to find a friendly government and host a normal server in that country".
If you want to have an idea of how fragile our data are inside the cyberspace, have a look at the timelines of the main Cyber Attacks in 2011 and 2012 (regularly updated) at hackmageddon.com. And follow the author of this article @paulsparrows on Twitter for the latest updates.