Russian Sukhoi Su-27s + Iranian F-14s + Iranian F-4s = the most exotic formation ever!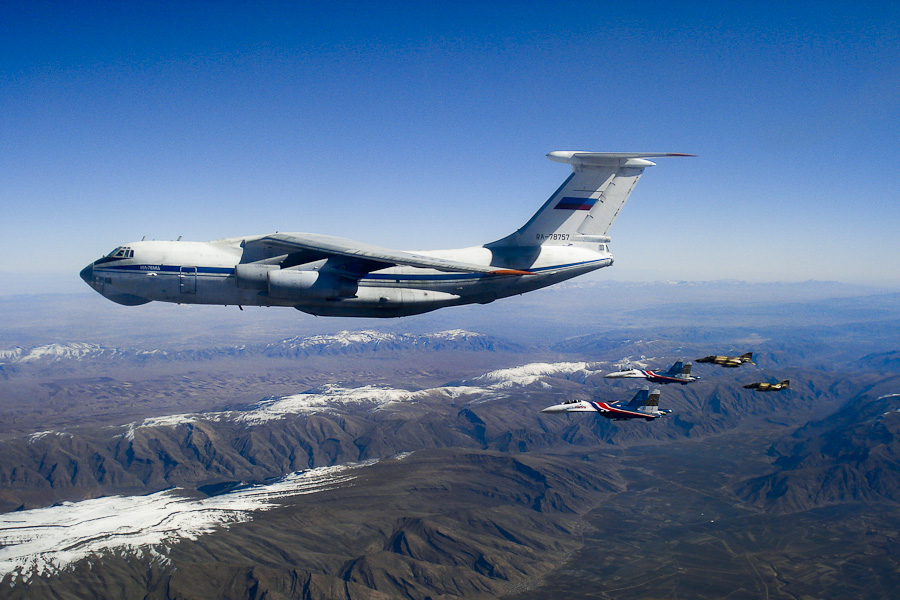 Although some pictures of this unbelievable formation have been already published on aviation website, the Russian Knights, Russian Air Force aerobatic display team has released some more images of the weird formation of Russian Su-27s (with the supporting Il-76), IRIAF (Islamic Republic of Iran Air Force) F-14 Tomcats and F-4 Phantoms taken during the ferry flight that took the the team home from the Bahrain International Air Show 2012.
A unique opportunity to see some really "exotic" planes flying in (quite loose) formation over Iran, in a quite tense period.
Image credit: Sergei Shcheglov Russian Knights via http://sergeydolya.livejournal.com/423952.html (visit this site for more pictures)
Related articles