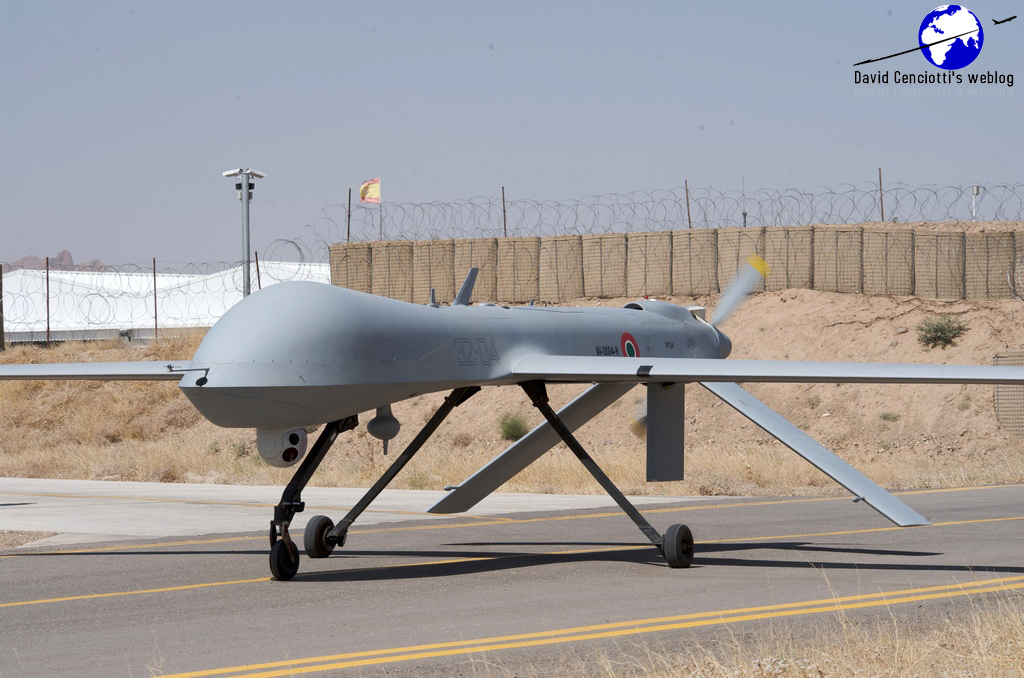 On Sept. 18, 2010, Lt. Alessandro Romani of the Col. Moschin was killed by the Afghan insurgents in a shooting in the area to the East of Farah, Afghanistan. Lt. Romani was a member of the Italian Special Forces team of the Task Force 45 flying on board a CH-47. The Chinook, escorted by two A-129 Mangusta, was approaching the spot pointed out by a Predator of the Aeronautica Militare (Italian Air Force, ItAF) where some terrorists, that had just placed a bomb on a nearby road, had taken refuge. The chopper was landing when it was hit by some Kalashnikov shots that caused the death of the Italian officer.
In the aftermath of the shooting, some experts claimed that the use of armed Predators would prevent such accidents to occur: an article, written by an expert suggested that an MQ-1 equipped with Hellfire missiles would have saved Lt. Romani's life. A direct hit into the terrorists refuge would made the Special Forces' intervention unneeded. True, theoretically. False, if we analyse Italy's attitude in Peace Keeping and Peace Enforcing operations. Italian forces, whose partecipation to such operations are usually strongly opposed by certain parties and are the cause of strong debate in the Parliament, have strict Rules Of Engagement, much more complicated than "Don't fire until fired upon". Historically, Italians are neither warmongers nor willing to use arms: for better or for worse, we tend to use diplomacy, to talk with the local people. The option of firing a couple of missiles from high altitude, from a UAV, towards some insurgents sheltered in a building, is simply something not in our DNA. What if the terrorist have hostages with them? What if the Italians cause "collateral damages"? Unacceptable for the public opinion in Italy, that still considers the Armed Forces a sort of burden, an unworthy cost, a diabolic means of destruction and war. Wisely, Italy decided to purchase only unarmed UAVs (even the MQ-9 Reaper will not carry missiles or bombs): cheaper and "safer".
Hence, not even an armed Predator could save Lt. Romani's life…….unless it was American.
The following images are courtesy of the Italian Air Force.