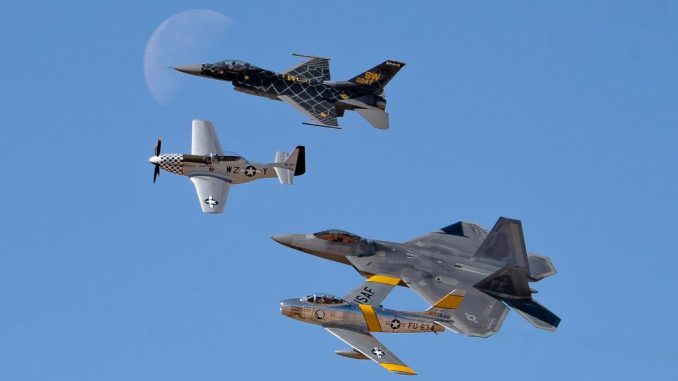 Frontline United States Air Force aircraft train with warbirds as part of Heritage Flight, in preparation for the 2021 air show season.
This year's Heritage Flight Training and Certification Course has just wrapped up. Simply put, a Heritage Flight performance consists of at least one modern operational United States Air Force aircraft flying in formation with a civilian warbird. During the 1997 commemoration of the 50th anniversary of the U.S. Air Force, the military teamed with the civilian warbird community flying legacy aircraft in formation with active duty fighters. Initially, this was to be a one season happening, but it proved so popular that it has become a mainstay of the American air show circuit.
The 2021 Heritage Flight Training Course took place on Mar. 3-7 at Davis-Monthan Air Force Base. Located near Tucson, Arizona, in America's Southwest, the base normally experiences excellent late winter weather ideal for such training. All the military Flight Demonstration Teams are components within Air Combat Command, which acts as host for the annual course in partnership with the civilian Air Force Heritage Flight Foundation.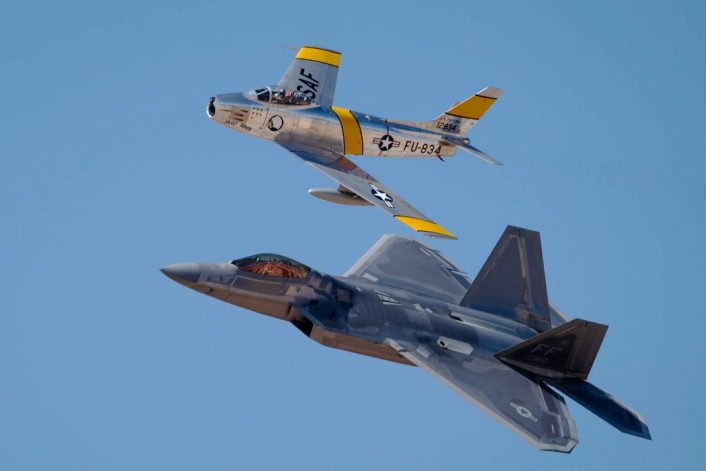 The active duty element of the course consisted of the Air Force's four single ship Flight Demonstration Teams respectively flying the A-10C Thunderbolt, F-16CM Viper, F-22A Raptor and F-35A Lightning II. The civilian heritage warbird participants included: five P-51D Mustangs, a P-40N Warhawk, a P-38M Lightning, a P-47D Thunderbolt, an A-1 Skyraider, and a F-86F Sabre.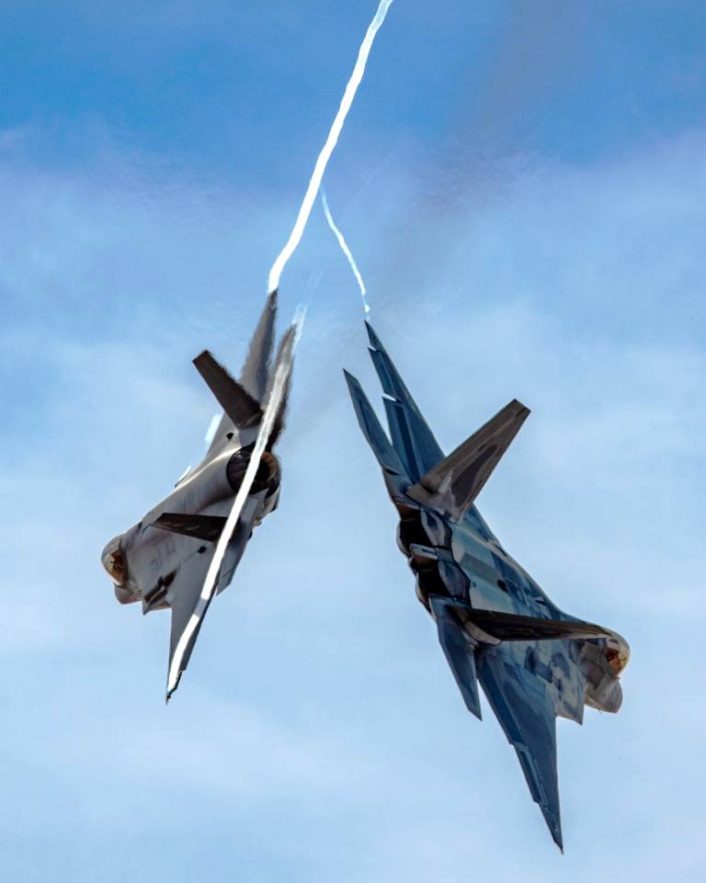 The course calls for multiple formations to be flown, with the most common being a two ship formation of one warbird and one Air Force aircraft. More intricate formations, composed of three or four planes, are also practiced.
Formation flying, with identical aircraft, is a challenging skill for any pilot to learn. On the other hand, flying in formation consisting of dissimilar aircraft with vastly different flight envelopes makes for an even greater task. While the designated lead aircraft is essentially flying the entire formation, the other pilots are focused on the lead as they make constant throttle adjustments along with careful stick and rudder inputs.
The typical Heritage Flight performance lasts 10-15 minutes, with five formation passes. These five passes consist of the following: arch pass, bottom up arching pass, in front over the crowd pass, flat pass and over-the-crowd pass with individual aircraft doing break-to-land aileron rolls. When flying a three or four ship formation, a missing man formation may be flown as the final pass. In addition to air shows, Heritage Flights are also made in support of sporting events, funerals, memorials, and other events that only consist of a single pass.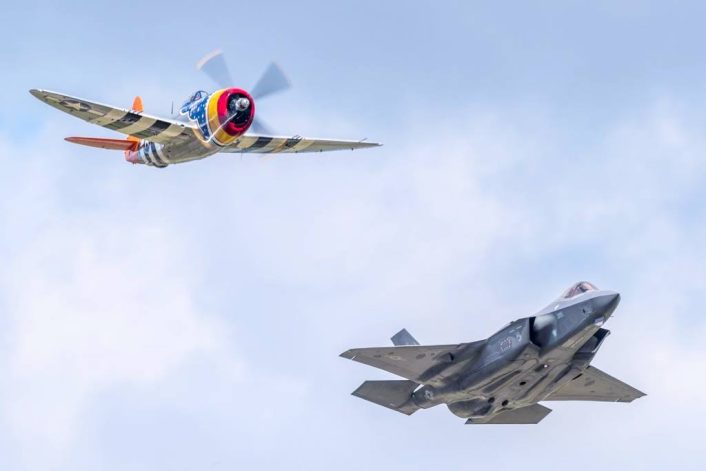 According to the Air Combat Command's Demo Team and Heritage Flight Support Manual, the purpose of the Heritage Flights is to, "…connect with the American public and veterans, recruit and retain personnel, display USAF airpower to the public, and enhance community and international relations for the United States of America." In addition to the actual flights, air show organizers arrange for: media interviews of team members, swearing in ceremonies of new air force recruits at show center, and team appearances at nearby locations, such as children's and veterans hospitals.
Looking at the Air Combat Command's 2021 consolidated schedule for the single ship demo teams, there are dozens of Heritage Flights scheduled, but like last year many spring time shows have been cancelled. Still it seems that with the fight against COVID improving, there actually will be a 2021 air show season for the Heritage Flights to connect with the American public.
Enjoy this video from last year's Flight Training Course:
And here are two 2021 videos: