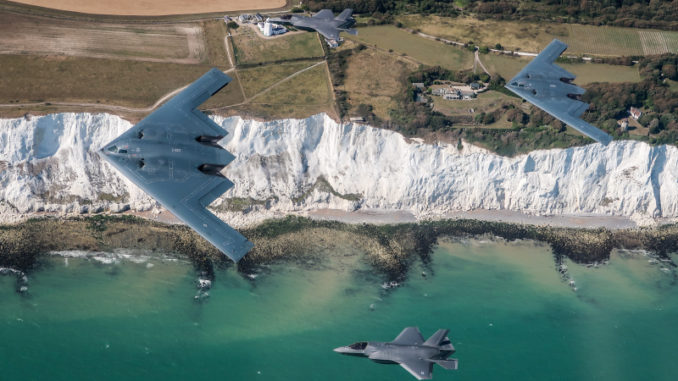 The stealth aircraft conducted integration flying training over the English countryside.
The UK MOD has just released a package of really interesting phtographs, interestingly captured by a USAF Exchange pilot, showing the two B-2 Spirit bombers currently deployed to RAF Fairford, flying above the English countryside and over the White Cliffs of Dover along with two British F-35B Lightning jets.
This is the first time the B-2s integrate with non-US F-35s.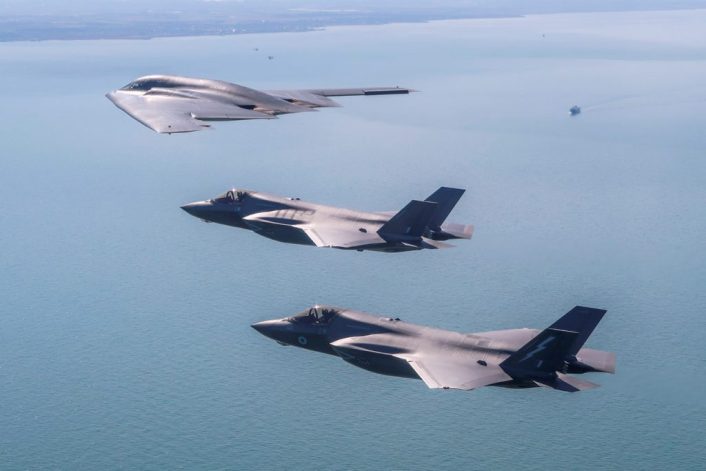 The two B-2s are among the three Spirit stealth bombers deployed to RAF Fairford from Whiteman Air Force Base, Missouri, as part of a Bomber Task Force, since Aug. 27. The deployment involves both the 509th Bomb Wing and the 131st BW of the Missouri Air National Guard, a unit that has recently achieved FOC (Full Operation Capability).
One of the bat-wing bombers landed at NAS Keflavik for a hot-pit operation that marked the very first landing of a B-2 in Iceland on Aug. 28.
The photo shooting was carried out during a mission flown on Aug. 29.