The impressive sight of the Blue Angels flyover at the NCAA Army-Navy game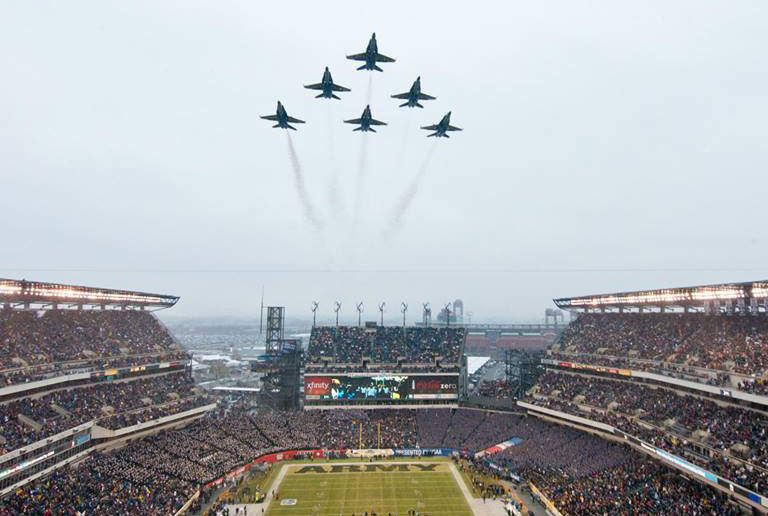 On Dec. 14, 2013, the kickoff of the National Collegiate Athletic Association (NCAA) football game between the U.S. Naval Academy (Navy) and the U.S. Military Academy (Army) at Lincoln Financial Field in Philadelphia was preceded by a flyover of the Blue Angels.
Banner by the sequestrer, flyovers across the U.S. have been brought back and the image in this post shows why they can be considered the highlight of nationwide sport events.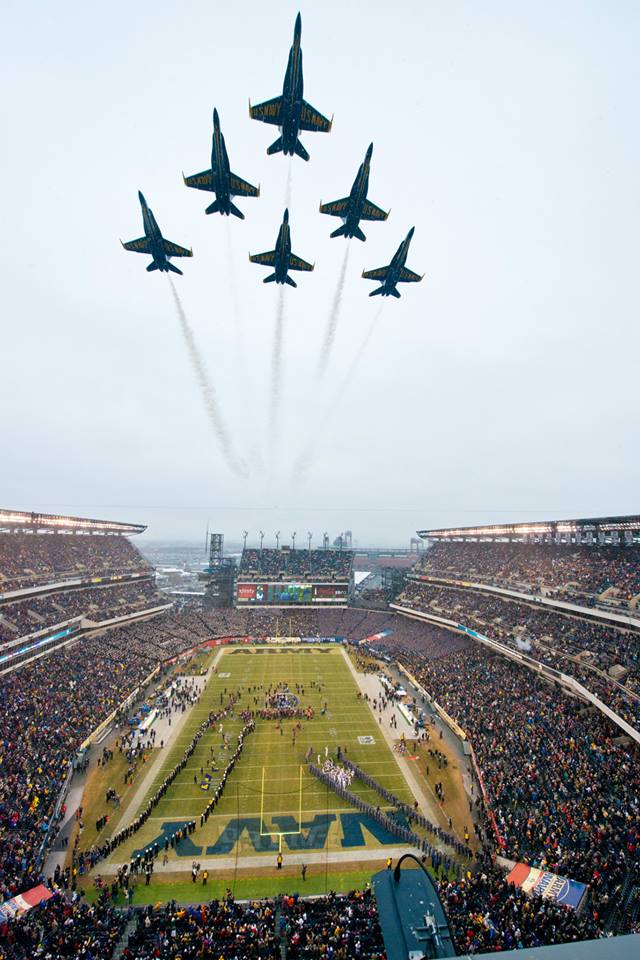 Image credit: U.S. Navy
Related articles