[Video] This is what taking a direct tank shell hit looks like!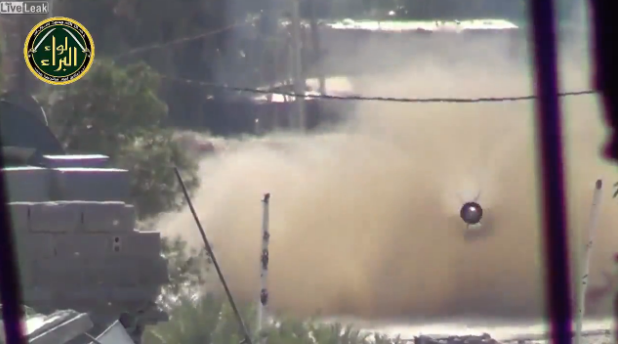 A-10 Warthogs' specialty is killing enemy tanks.
For this reason they are U.S. soldiers favorite planes when it deals with calling for air support in Afghanistan. An A-10 with a 30mm GAU-8 Avenger gun and some AGM-65 Maverick air-to-ground missiles would probably be useful to the Free Syrian Army as well and have prevented the rebel cameraman shooting the footage below from taking a T-72 tank's direct hit.
Reportedly filmed at Jobar Damacus Lewaa al-Baraa, full speed:
Slow motion:
Related articles