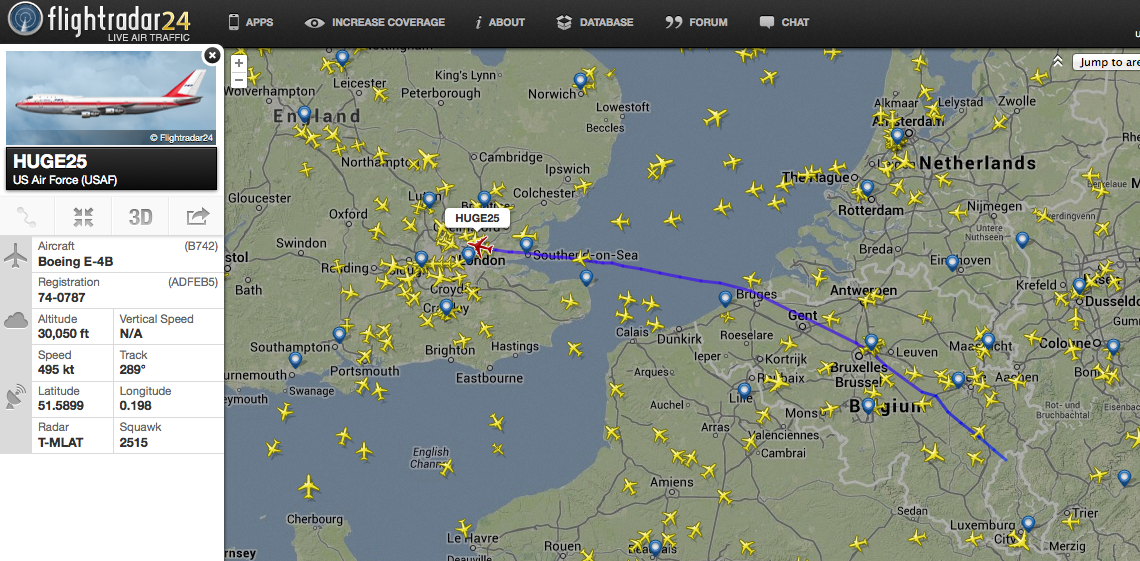 Nicknamed "doomsday planes", E-4B are modified B747-200s serve as National Airborne Operations Centers providing "a highly survivable, command, control and communications center to direct U.S. forces, execute emergency war orders and coordinate actions by civil authorities."
One aircraft is usually airborne every 12 hours, with another one ready for departure with a 5-minute notice. If national command centers on the ground are attacked or unavailable, an E-4B is immediately scrambled.
One of them was on the ground at Incirlik, Turkey, few days ago.
Another one, that has supported Air Force One trip to the G20 meeting is returning to the U.S. broadcasting its position with the ADS-B, for anyone to see on Flightradar24.com.
Weird, but interesting.
Related articles