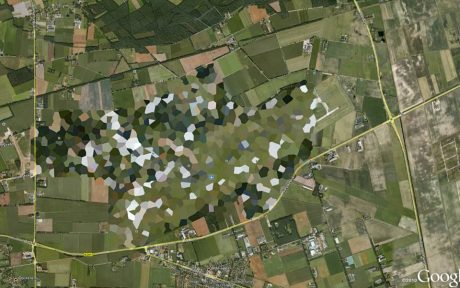 The following image is a screenshot from GoogleEarth.
It shows Volkel airbase, the Netherlands, blocked out by Google because it is one of the European sites hosting a U.S. nuclear weapon repository.
Volkel is the base of the 312 and 313 Sqn of the RNlAF (Royal Netherlands Air Force): according to Wikipedia, Dutch F-16AMs can at times be seen carrying BDU-38 dummy bombs, which are used to simulate the B61 nuclear bombs, 22 of those are believed to be stored there (as of 2008).
By the way, Bing Maps shows all the base but the northern part, that is blacked-out.
Someone told this author that the reason for blurring the airport is to comply with the request by the Dutch authorities to hide military installations. Still, this would not explain why Leeuwarden airbase is clearly visibile on Google Earth.
Related articles